Another fall, another turned page.

Wallace Stegner, American Novelist
Fall is finally here, and I couldn't be more ready! From crisp, bonfire scented air, to pumpkin pie laden tables, it is truly the season of eating, drinking, working and playing to the fullest! For our Fall Essentials of 2023, we make the most of your autumnal spirit with some of my fall favorite items. Get ready to trick out your space with some truly special treats.
---
Fall Eating Essentials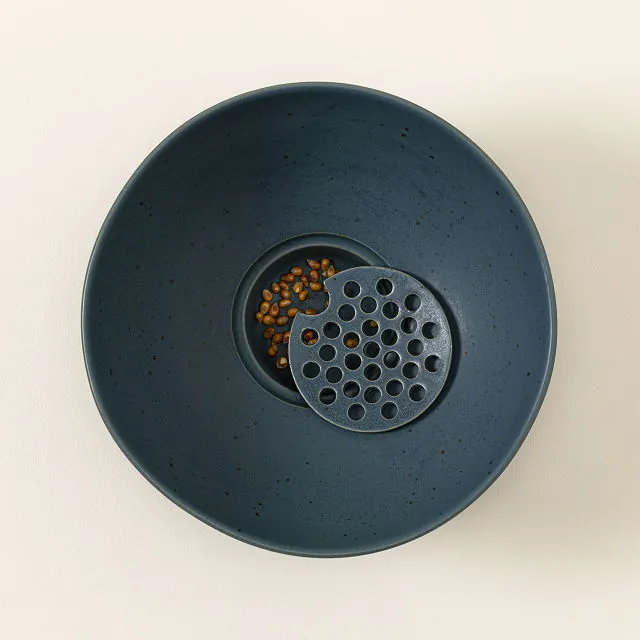 What's the point of a spooky season without a scary movie marathon? This year, leave the horror stories for the screen and save yourself a trip to the dentist with this ingeniously designed popcorn bowl by Catherine Smith! The built in colander will take all the guessing and stressing out of snacktime and leave you with a bounty of perfectly popped corn without a kaput kernel in sight.
Cost: $48
The second the weather falls below 60 degrees you'll find me stationed at my stovetop, hot cocoa simmering away. And as much as I enjoy a mugful the old fashioned way, a new bombshell has hit my kitchen, and it may have altered my hot chocolate making method forever. Enter: Bombalicious, the brainchild of Dallmann's Fine Chocolates owner and lead chocolatier, Isabella Knack! This simply delicious invention transforms hot cocoa creating a two-step process. Just plop your bomb at the bottom of your favorite mug, drown it in piping hot milk of your choice, and guzzle down a truly gourmet gift to yourself!
Cost: $25
If you know me, you're probably well-acquainted with my long standing love affair with cheese (see my previous pieces on Cheese Boards, Pumpkin Cheesecake, Wine & Cheese Pairings for proof)! So,, I'm starting my Halloween party prep early this year by studying the art of cheese plate perfection, tips for palate expansion, and all the particulars about this delectable delicacy. Written by the late, great cheesemonger, Anne Saxelby (of NYC's Saxelby Cheesemongers), The New Rules of Cheese will take you behind the scenes into a umami world that will leave your party guests begging for more — and you feeling like the queen bee of cheese!
Cost: $15
---
Fall Drinking Essentials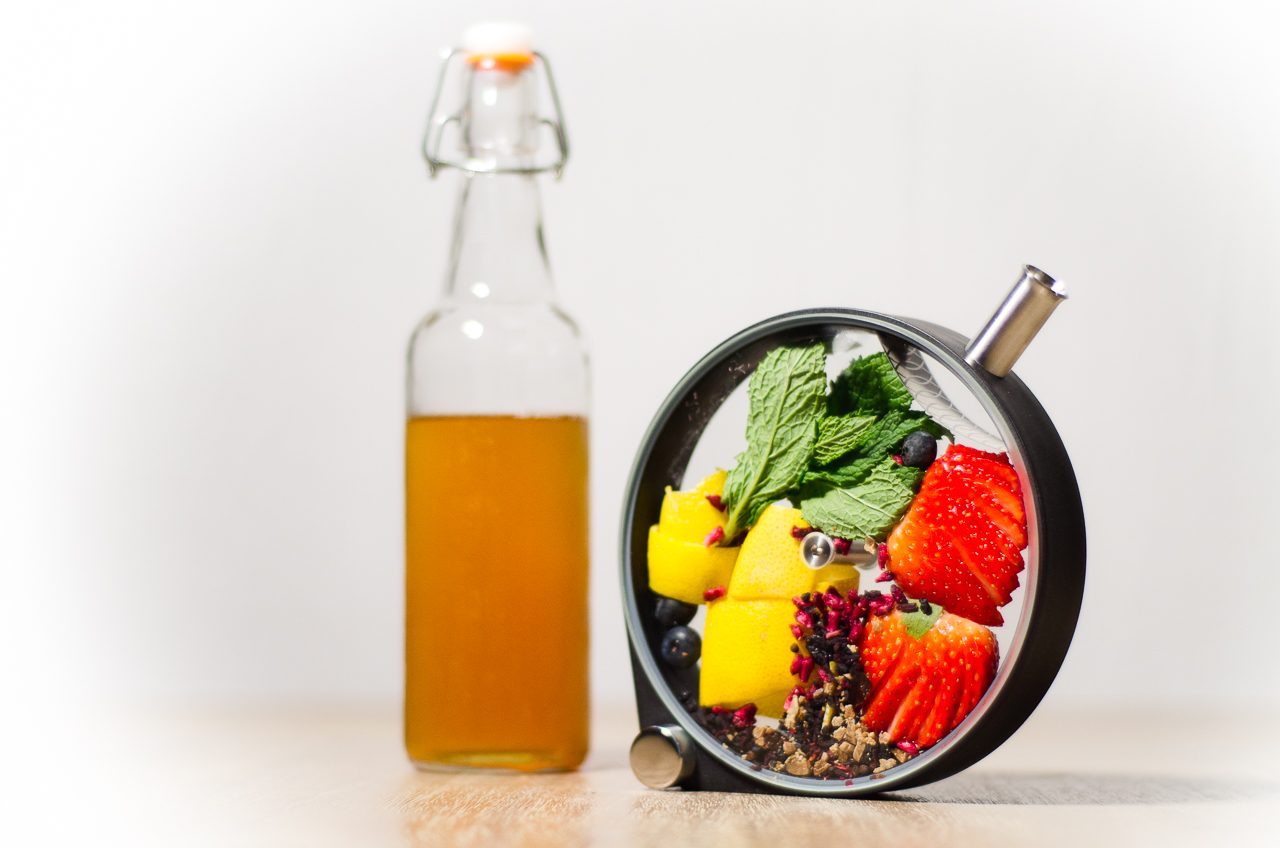 Just because this is the season of scaries, doesn't mean you shouldn't infuse a little beauty into your life as well! What better way to display all the delish bits and bobs that go into crafting a fall cocktail than the Aviary's Porthole infuser?! Perfect for all your liquid creations including coffee, oils and dressings, this is the secret weapon of every autumn hostess worth her salt!
Cost: $125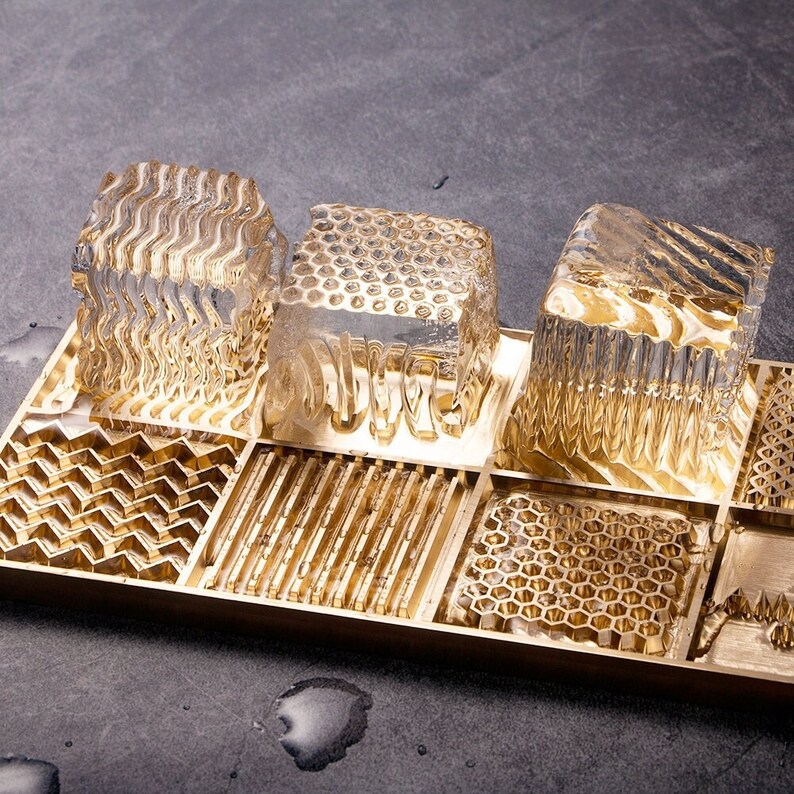 Dress your drinks to impress with this brass ice stamp! Fall may not be known as the season of cold drinks (pumpkin spice latte's are running most wallets dry by this point in the year). Still, I've always got a taste for a chilled cocktail. In fact, one of my very favorite parts of fall is the plethora of autumnal ingredients to include in my home bar! Whether it's a Fig Margarita or a Maple Bourbon Old Fashioned, your drinks deserve to get in on the dress up action this Halloween.
Cost: $65
You've got the cocktail infuser and the ice cube stamps, now you need the perfect vessel to pour into! Take a peek into this crystal Lowball Tumblers and be inspired by their timeless yet retro style. Savor a warming tipple as the weather trends cooler, and don't forget the branded ice cubes.
Cost: $45
---
Fall Working Essentials
To me, autumn is synonymous with fire. Whether it's the smell of nighttime bonfires or warmly spiced candles wafting through the air, the desire to strike a match and savor the heat in the waning temperatures is strong. I'm quite the candle hoarder, so I'm not in the market for any new scents this year. But I've been keeping my eyes peeled for the perfect desktop accessories to go with my growing collection. My productivity is always particularly strong when I create an enjoyable atmosphere for myself, and this Match Cloche from Lulu and Georgia looks so aesthetically pleasing next to a flickering amber flame I sometimes find myself gazing at it instead of my work . . .
Cost: $36
It may be spooky season, but that doesn't mean your organization (or lack thereof) should get scary. Keep your business calm, cool and collected with this simple yet streamlined box from Anthropologie. Your valuable documents will each have a home in the provided vertical files, while smaller items are kept together in the adjustable drawers! Illustrated stickers will ensure all your info is up-to-date so you can skip the stress-fest and focus on what really matters this fall: candy!
Cost: $57
I like to keep my bookshelves from getting too cluttered by peppering in some interesting accents in between the rows of beloved texts, and this wooden vase is the perfect texture for fall. The color palette is sue to go with any office space design and would beautiful with or without the addition of florals. Dress it up with a fresh bouquet of Dahlias or sprigs of colorful autumnal leaves!
Cost: $40
---
Fall Playing Essentials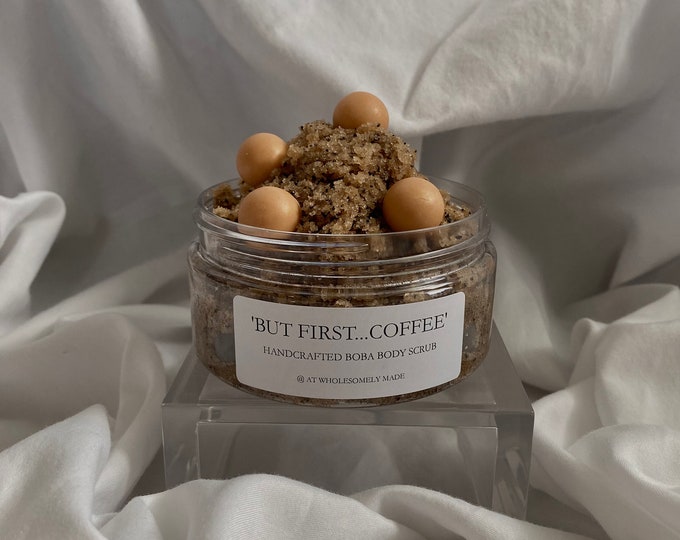 As ready as I am for all things autumn, my skin is definitely less than thrilled. Cooler temps may mean more comfortable conditions outdoors, but all that crisp, cool air comes with a consequence: dry skin. Instead of scratching myself raw this season, I'm planning on pampering my skin with this handmade, clean coffee scrub! An 8-ounce pot smells better than your morning brew and contains mini-vanilla boba soaps to cleanse your skin as you slough off all the rough patches.
Cost: $22
The best aspect of summer is surely the ample opportunity to get outside and sweat out all the stressors of life with long walks or outdoor workouts in the sunshine. Early fall is great for this too, but the later into the season we get, the less likely I am to opt for the cold when my couch and fireplace look oh-so-cozy. Don't let the falling temps weigh down your motivation to exercise. An Alo Moves membership affords fitness fanatics of every level the change to choose from an extensive library of yoga, cardio, strength, and mindfulness courses. World renowned teachers guide you through class anywhere you have Wifi. And interaction with the global Alo community helps stir your accountability to your goals!
Cost: $78 for six months
Indoor workouts shouldn't entail slacking on your fitness fits! Stay motivated and mobile with a pair of Girlfriend Collective's famous leggings. The fabric is made from almost 80% recycled water bottles and is stretchy enough to allow full range of motion while the high impact compression keeps the waistband in place. Never fear! The material is also squat proof, meaning they'll keep you covered just as well in public as they do at home.
Cost: $78