Christmas is most truly Christmas when we celebrate it by giving the light of love to those who need it most.

Ruth Carter Stapleton
With the pandemic consuming much of 2020, you may be wondering if your holidays are "on" or "off" this year. The news, the countless worries, and all the "what ifs" have been such significant distractions as we walk down the path toward what is supposed to be the happiest season of all.
For me, I've been pondering this most of the year. And I'm sure you're right there with me hoping, wishing and dreaming that our lives were back to the way they were when we started 2020 more so than how we're ending it.
I'm a firm believer that this year, more than ever, our holidays should go on. Yes, we can limit the number of persons in our homes, the travel, the large gatherings, etc.. But, we should maintain some semblance of "normalcy" and holiday spirit in our lives. We truly need to take care of ourselves and our psyches, and there's no better way this time of year than to put up the trees, deck the halls, turn on the oven for cookies, open the bar for libations, and enjoy all the holiday traditions we have whether they be old or new. We owe this holiday spirit to ourselves and our tribe — for our own collective and individual spirits!
And I've been wondering. . . . What if we extended the holidays, marking each day as its own special tradition? What if we evolved our traditional celebrations and centered them around specific dates on the calendar?
We can replicate the traditional holidays as much as we like this year, but we can also create playful, joyful moments with new, slightly adapted traditions into our lives each and every day.
---
Playful Holidays Traditions for 2020
Take Out Santa
For many families, traveling and gathering this holiday season is out of the equation. Fortunately, technology came to the rescue this year in the form of Zoom, Google Hangouts, and Skype. If your family or co-workers get excited about participating in a Secret Santa gift exchange each year, consider this unique Quarantine Secret Santa idea. It combines the fun surprise of the gift exchange with a holiday staple: FOOD!

How about this?
Send family/friends a holiday-themed email invitation. Include the date and time of your virtual celebration. Set a budget and ask for each person's address and a food wish-list.
Inform the invitees the Secret Santa gift will be a delivered meal (DoorDash, Caviar, Postmates, etc.) and to set delivery for one hour before your virtual celebration.
Log in to

DrawNames.com

and create your invitee list. Include the name of each person/family participating, along with their address and food wish-list.
Share the Secret Santa generator with your invitees. Include a note to your invitees to add instructions to NOT include their name on the food order receipt.
After everyone enters your virtual room, take turns sharing what each group received, then ask each group to guess who sent their Secret Santa food surprise!
---
Fireside Readings
Spend each evening by the fireside, or play Netflix's Fireplace For Your Home (with real crackling sound and classic instrumental holiday songs) and snuggle up with hot cocoa, fleece blankets, and matching wool socks to read aloud stories of Christmas and holiday celebrations around the world, and/or Hanukkah traditions. Here are our picks for the kids, and books for the whole family to enjoy.
---
Holiday Lights, Performances & Concerts
Bundle up and grab your thermoses filled with hot cider or cocoa to walk or drive around the neighborhood. Admire the creative holiday decorations and handiwork adorning your neighbor's homes and yards.
Many of us can't attend our favorite live shows or concerts, like Nutcracker Suite, A Christmas Carol, or Hershel and the Hanukkah Goblins. Virtual classics and some festive new holiday-themed shows and concerts are making their way to the live streaming venues. A simple Google search for Virtual Holiday Concerts 2020 will bring up shows like Chicago Theater, Bach Society, Josh Grobin, Trans-Siberian Orchestra, Dave Koz & Friends, and Eventbrite Online Holiday Events, and more.
---
Ugly Sweater Challenge
Everybody has their favorite ugly sweater tucked away in the closet. If not, make your own! Shop your favorite online craft stores or your local Target. Search colorful felt squares, leftover ornaments, pipe cleaners, foam, sequin trim, pom poms, ribbon, buttons, and fluffy fabric. Challenge each other to bring out their best to create the ugliest Christmas sweater ever. Don't forget to post your photos on social media.
---
Bake! Bake! Bake!
We've listed some favorite quintessential Christmas cookie recipes to inspire you. Better yet, call up Grandma and have her share her favorite recipes! Make enough cookies to last through the season, and, if it's safe to do so, share some with your neighbors.
---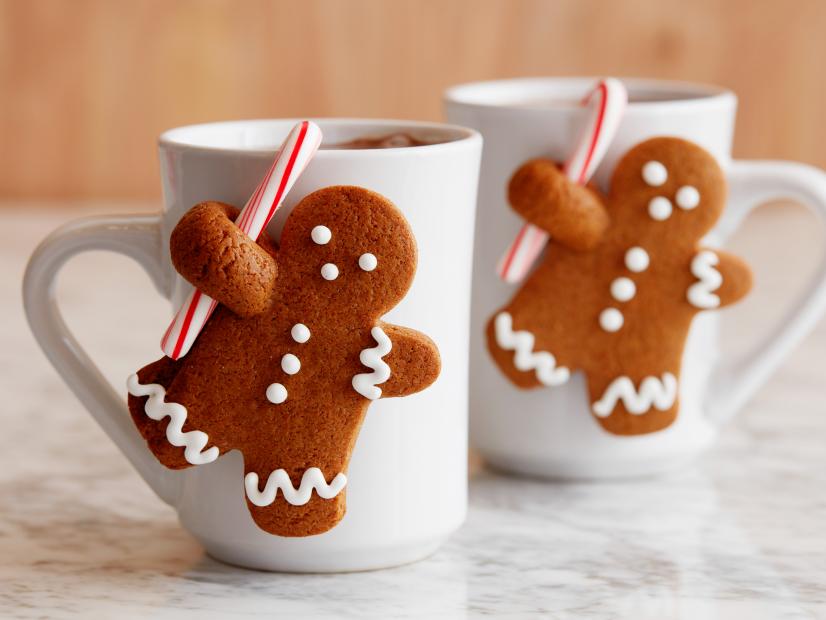 Deliciously Classic Cookies
Gingerbread Man Mug Mates: Hang out, have coffee.
Coconut Macaroons: Dip the bottoms in milk or dark chocolate. Spectacular!
Eggnog Meltaway Cookies: This combo screams holiday!
Fruitcake Cookies: Ordinarily you might decline a fruitcake. Not this time!
Peanut Butter Blossoms: Kissied to perfection.
Christmas Spritz Cookies: Hands down, the best "pressed" sugar cookie ever.
Cranberry Bliss Bars: This cookie needs no introduction.
Pistachio & Dried Apricot Rugelach: Incredible, memorable, timeless.
Chocolate Crinkles: This throwback will give you all the feels.
---
Gratitude Reflections Ornaments
Set up a designated craft table with different colors of stock cards cut into diamonds and circles, permanent markers, a glue stick, gold and silver glitter, a hole punch, and ribbon. Every morning, through New Year's Eve, have each person in the house write down a thought, wish, or statement of gratitude for what they're feeling in the moment.
Decorate the card and punch a hole in the top. Loop a piece of ribbon through the card to hang on the tree. String the ornaments across the mantle or as a banner on the wall using wooden clothespins. On New Year's Day, collect all the cards and place them in a basket. Take turns, reaching into the basket and reading the message on the card. Let the author of the message reflect and respond. Keep the ornaments to compare to next year's reflections.
---
Food Drive
Create a flyer or send an email to coworkers or neighbors informing them to bring canned and non-perishable foods to a collection bin on your front stoop. Drop off the donations at your local food pantry. Contact the agency/pantry before the drive. Inquire about protocols and ask about priority foods, toiletries, and other items needed.
---
Postcard Challenge
Challenge your family and/or friends and coworkers to create inspirational Thank You and Holiday postcards to send to frontline responders, healthcare workers, and patients unable to receive visitors. You can request to have holiday postcards sent to a facility too! Operation Gratitude is one such organization where you can help with letters and cards, small care packages to our deployed troops overseas and others.
---
Celebrate with Playfulness this Holiday Season
However you decide to celebrate the season, make it playful. Get messy in the kitchen, wear your funkiest holiday clothes, reminisce on the good times, stress less, and laugh more. Pandemic or not, the holiday season invites us to celebrate all things joyful, to reflect, and be thankful for what we have, rather than focusing on what we've lost. Decide 2020 can't steal that from you. (And yes, thinking of the A-team with this photo!)
Wishing you the happiest of holidays!