Ever consider what our dogs must think of us? I mean, here we come back from a grocery store with the most amazing haul: chicken, pork, half a cow. They must think we're the greatest hunters on earth.

Ann Tyler, "The Accidental Tourist"
Get out your whisks for your whiskered pups. It's "National Cook for Your Pet" day and I'm sure your four-legged pet is eager to sample your cooking skills with some new recipe you're dying to share with them. LOL!
Oliver, my sweet pea, is a lucky fella. And truth be told, he knows it. Ever since he was two, he's been enjoying some form of a home-cooked doggie delicacy. His favorite is his birthday muttloaf, which I still make for him throughout the year. There have been times when we cheated and bought some "TV dinners" for him from "JustFoodFor Dogs", yet those were far and few between over the years. At 15 years, 4 months and 3 days, he's still got a hearty appetite.
Kibble. Doesn't that sound appetizing? Eh . . . maybe not. Even Oliver scoots his kibbles around the plate like it was an enclave of abhorrent brussel sprouts. (He takes after his father that way!) We all love our pets and pamper them plenty, yet when it comes to cooking for them… that may be one step some of you may not have taken yet. Fancy eating for any other than Oliver may have been some stale leftovers your child (or spouse) secretly shared under the table when you weren't looking.
"National Cook for Your Pet" day is a good excuse to roll out the stops and make your favorite furry friend something special. Let's cook for our pet today with these irresistible recipes that will leave your dog licking his whiskers and begging for more!
---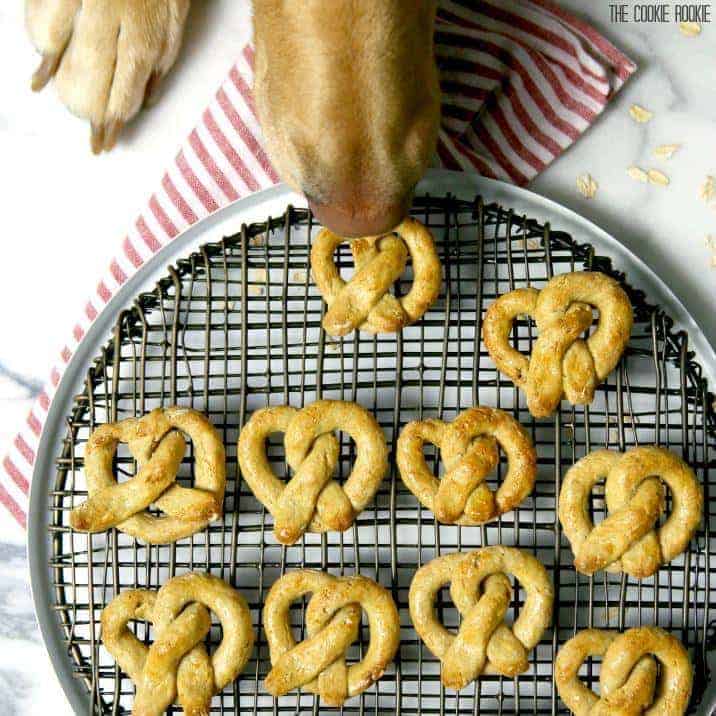 Apple Oat Pretzel Dog Treats
If you've ever bought a pretzel at the mall, you've probably stared at the employees magically flipping and tossing pretzel dough around while you were in line. Now, it's your turn! Try your hand at making your "Oliver" some pretzels they will love! All you'll need is almond flour, an egg, and applesauce! The best part? Even if the pretzel twisting process goes a little haywire, your furry friend will never know the difference! They're likely your biggest fan with nary a critic instinct.
---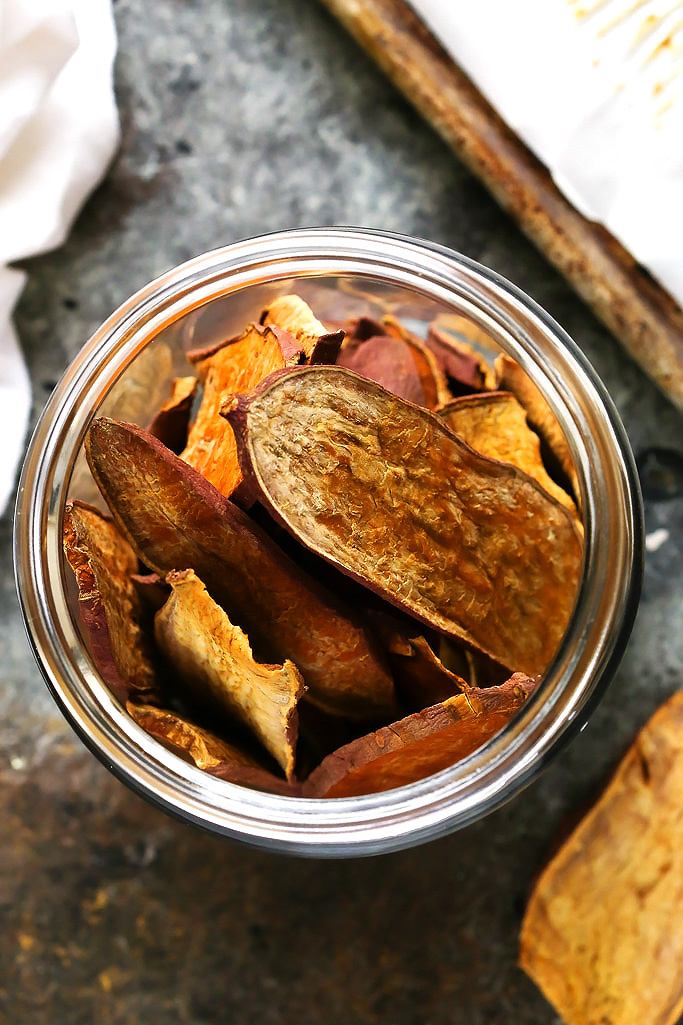 Sweet Potato Dog Chews
It doesn't get easier than this. You only need one ingredient and plenty of patience! If you are short on time to whip up anything super fancy, this could be the perfect solution. Essentially, you're making sweet potato jerky. So, if your dog loves chew toys, this will make his/her day. Simply thick slice a sweet potato, stick it in a 200°F oven and wait six hours. Here's the complete sweet potato dog chew recipe for your culinary adventure.
---
Pumpkin Peanut Butter Treats
Here we are, enjoying our pumpkin spiced latte and pumpkin loaf. Meanwhile, your poor pet is sniffing you up and telling you they're missing out on all the fall fun! Treat your dog to some autumn flavors with these delectable pumpkin peanut butter treats. Plus, the recipe yields 24 cookies, which means your "best friend" will have the "Cook for Your Pet" day" gift that keeps on giving. If you want to get really creative with it, add a dogbone themed cookie cutter into your baking essentials.
---
Sunday Frittata
After you finish making this treat for your dog, you might just one too! It sounds absolutely delicious! Eggs (of course), sweet potato, green peas, a little parsley and asparagus formed together in a little pillow of goodness! Nothing says Sunday brunch like a good frittata, so it is the perfect treat for you and your dog to share on their special day! Check out the recipe here.
---
Dogs can have many of the things that we enjoy! So, why not make your K9 a chicken, rice, and vegetable casserole? Cooked on the stove for a 'Just like Mama Used to Make' feel!
---
Remember Your Pup's Needs
While today is your doggo's special day, it is vital to keep some things in mind for the long-term. If you're contemplating becoming your pet's everyday chef, make sure you double-check your recipes. Not everything you find on Pinterest is puppy-appropriate. Remember, there's a big difference between an occasional treat and a routine diet, so please ensure your beloved pet is getting the balanced nutrients it needs. You can double-check recipes with your vet or use this reliable source recommended by the AKC.