Christmas isn't just a day, it's a frame of mind.

Valentine Davis, "Miracle on 34th Street"
---
Celebrating Christmas in July. Now that's a super "cool" idea!
The whole idea behind the Christmas spirit is filled, for me, with feelings of togetherness, joy, friendship, fun, giving, and being good to one another. And, as the saying goes, Christmas isn't a day or a season, it's a feeling! Don't we all need some good feelings right about now? 
Here's are some Eat. Drink. Work. Play. recommendations for celebrating "Christmas in July." All of the ideas you'll find here are ones that adults, kids, families, friends, and neighbors alike will love and enjoy while being conscious of social distancing. Many of the ideas can also be incorporated into a virtual party, too.
Deck the halls, liven up your spirits, and let's be merry!
---

Christmas Tree Cheese Board
It all starts with appetizers, and this one is sure to get them into the holiday mood. Pick your favorite cheeses that are easy to cut and have wide appeal. The kids can even help the parents with the assembly with crackers and breads into a newfangled party tree.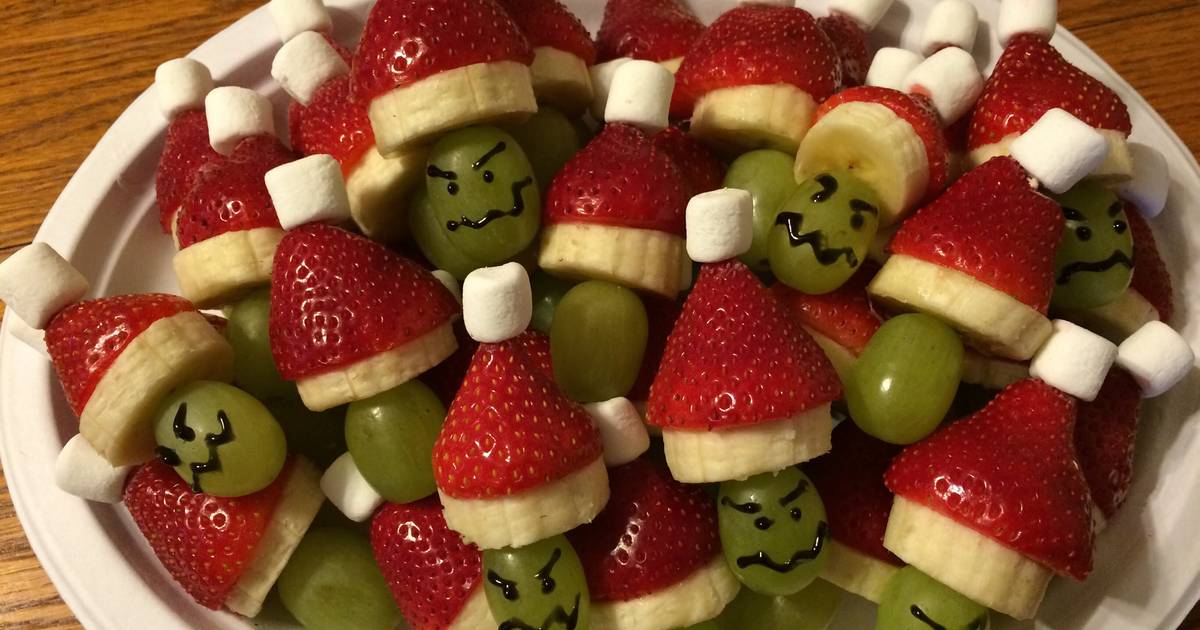 Grinch Fruit Kabobs
Kids will get into this recipe for sure. Start with a skewer, add a green grape, banana slice, strawberry and top with a small marshmallow. Voila! A healthy version of the jolly ol' fella!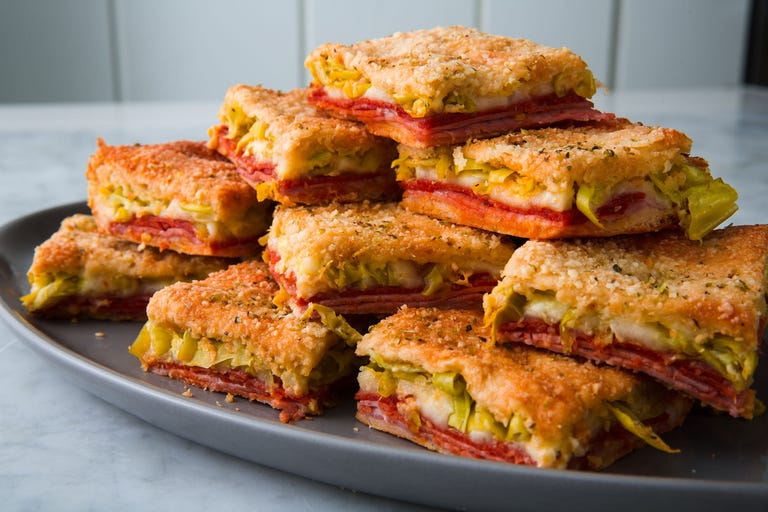 Antipasto Squares
Here's a great recipe that won't last long on the buffet table! Layer some crescent dough with ham, pepperoni, provoline, mozzarella and pepperoncini. Sprinkle with Parmesan and oregano and bake. You might want to hide some for the chef to enjoy after the party is over.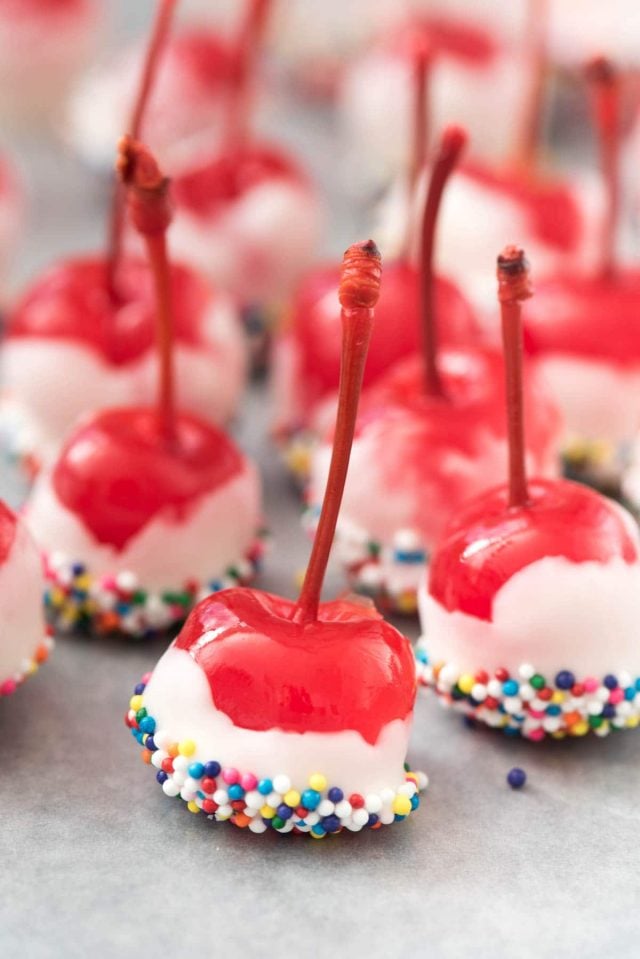 Drunken Cherries
Shirley Temple, look away! These adult treasures aren't for the under 21 crowd, though they can easily be made kid-friendly. For the adult version, soak maraschino cherries in vanilla vodka for a couple of hours, dip into melted white chocolate, then colored sprinkles. Skip the marinating for the kids—and make sure the different versions are well labeled.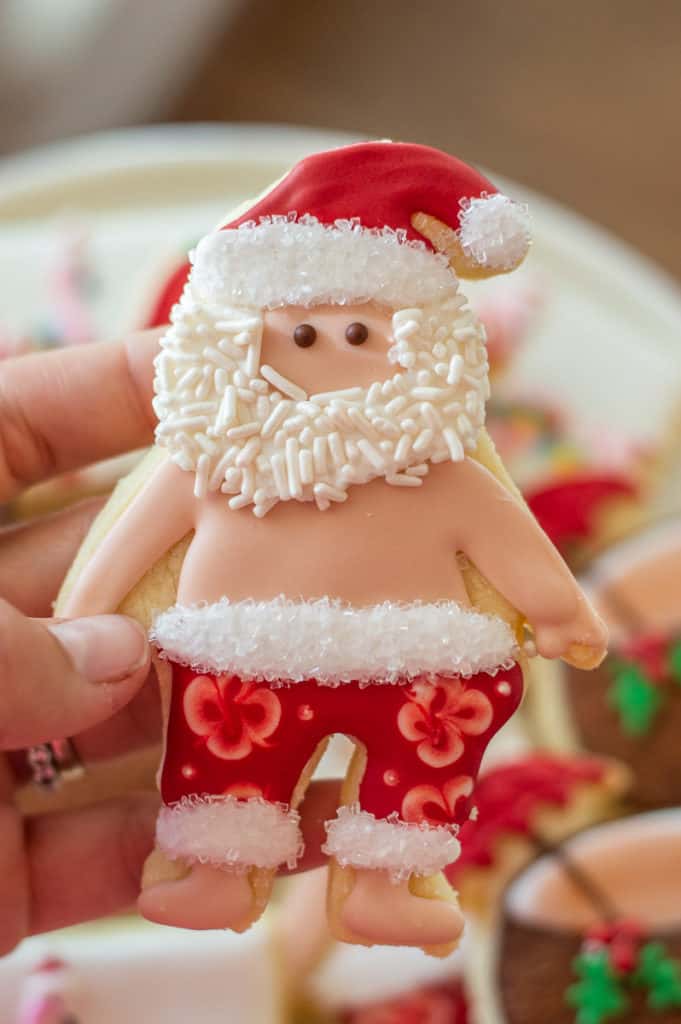 Christmas in July Sugar Cookies
Here's another one that the kids will have fun making….and eating! Dig out your favorite sugar cookie recipe, along with your Christmas cookie cutters, and decorate Santa and the tree with a summer theme. The possibilities are endless, as well as endlessly fun!



Brownie Christmas Trees
These brownie Christmas trees look too good to eat, though who could resist? Stuff a traditional ice cream cone with brownies. Dunk the cones into white chocolate, dyed holiday green. Add some sprinkles, and you've got a dessert that's not only festive, but yummy too. Here is a great website for some additional holiday snack ideas.
---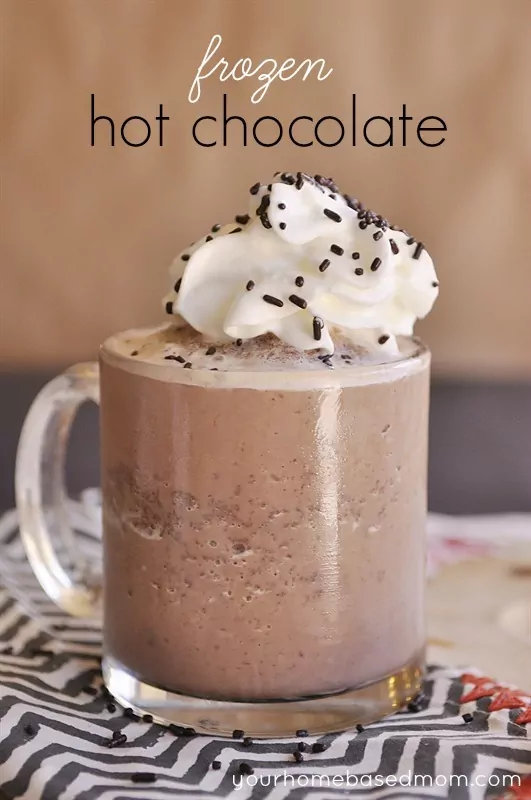 Frozen Hot Chocolate
Just because it's warm outside doesn't mean a good ol' fashioned hot/cold chocolate cannot be enjoyed. Blend it up like a Frappucino, maybe add some whip and sprinkles. In no time, you've got a crowd-pleasing beverage that beckons yuletide memories.
Snowman Water Station
Easily recreate a melting snowman into a water station for your guests. If you have a large jug with a spigot, fill it up. Adorn it with a hat, black tablecloth or black sweater. Garnish it with a large carrot. How fun!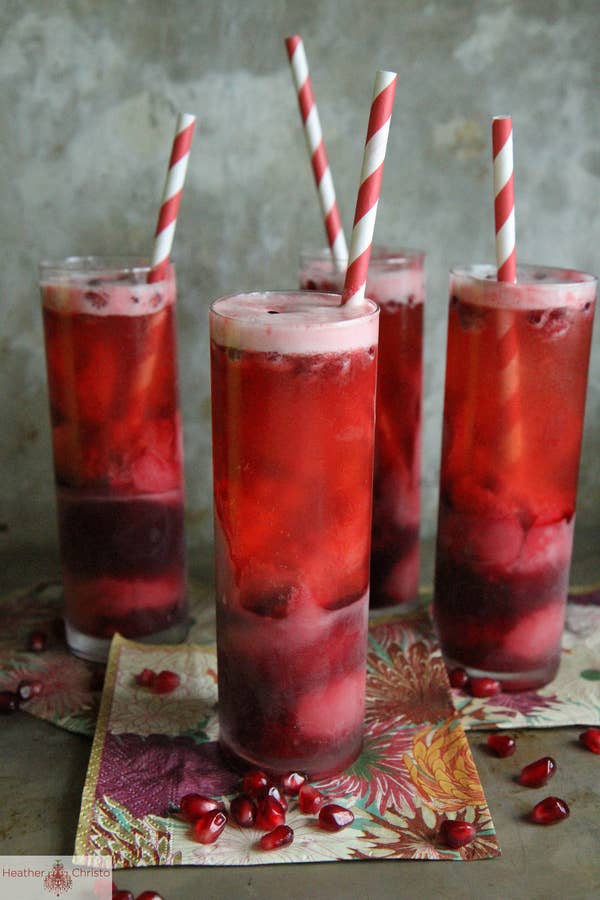 Raspberry Pomegranate Champagne Cocktail
Here's another cocktail that can be served to adults or kids. Freeze your glass. Add 2T pomegranate juice to the bottom, 2 large scoops of raspberry sorbet, 1T pomegranate seeds and top it with some bubbly or sparkling apple cider. Cheers!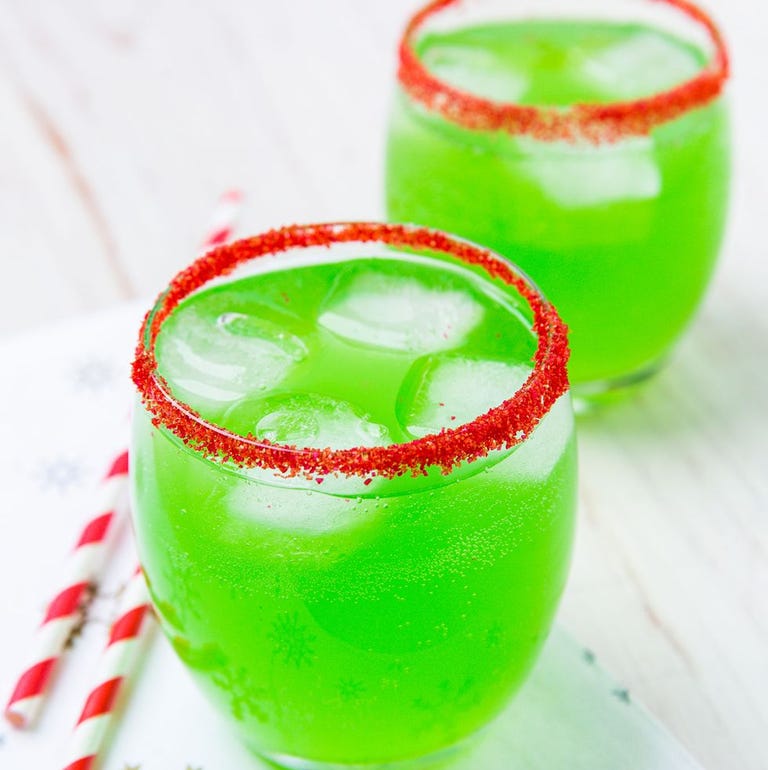 Grinch Punch
This Grinch punch drink will turn any upside down mood right again. Made with Kool-Aid as a base, it's kid-friendly too (sans the vodka, of course). Mix lime kool-aid, water, ice, lemon-lime soda, pineapple juice, vodka and ginger ale together. Garnish with a lime and red sanding sugar. Put on the "Grinch" movie and you've got yourself a fun evening!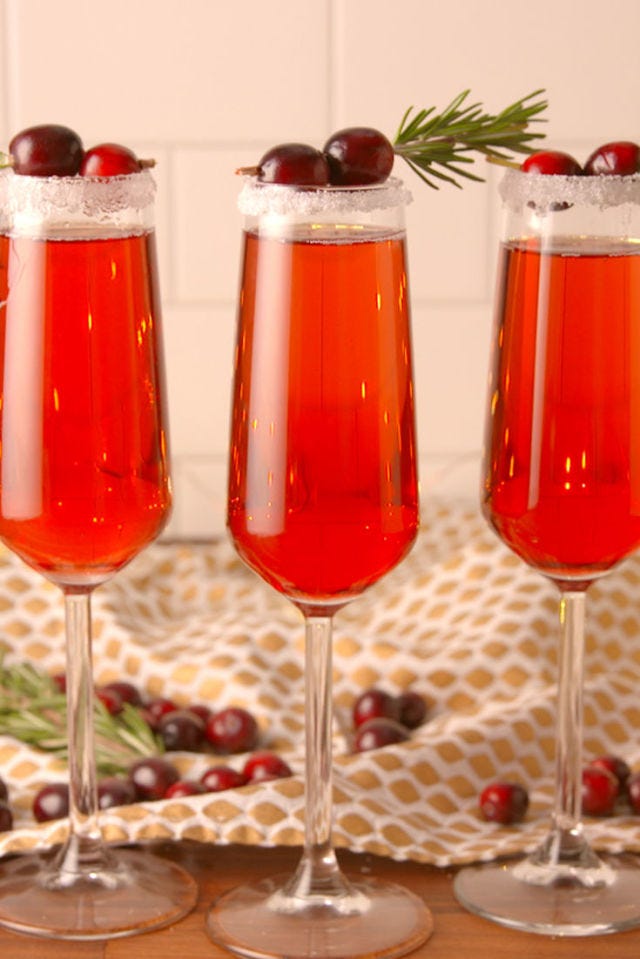 Cranberry Mimosa
No holiday party is complete without some bubbly. Am I right?! Perk up your sparkling bubbles with some cranberry juice. Garnish with some fresh cranberries and rosemary, and dip the end of the glass in sugar for a snow effect. This is kid-friendly with sparkling cider too!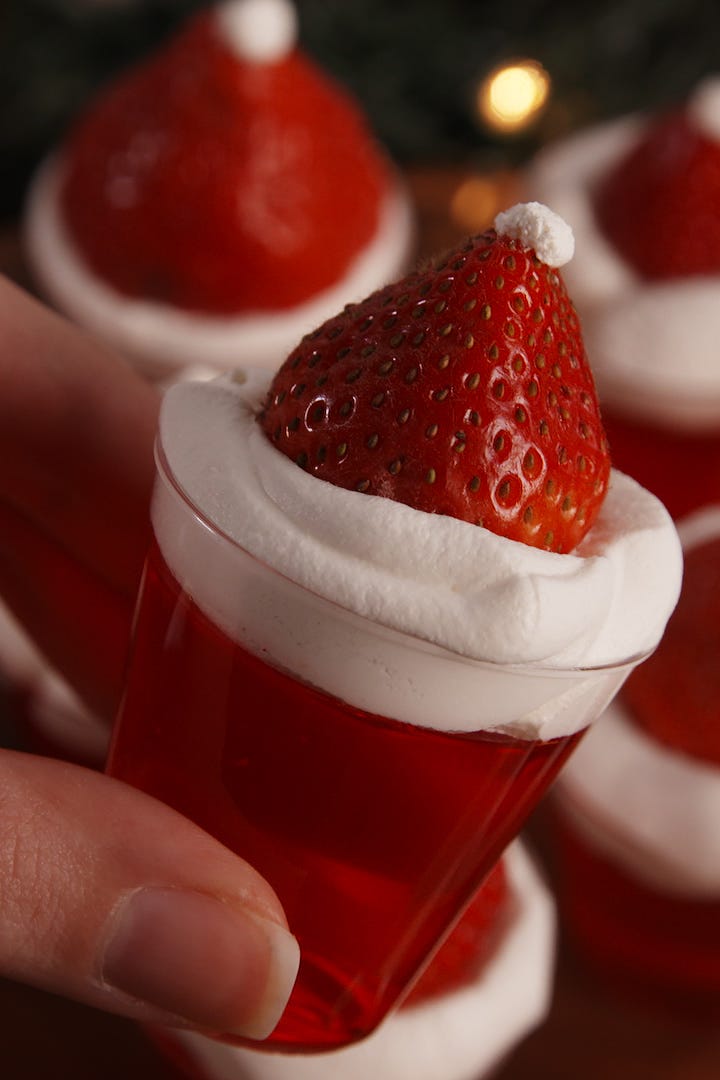 Santa Hat Jello Shots
Aren't these Santa Hat Jello Shots wicked cute? If you make them for the adults, you may get on the naughty list. But oh, you'll at least have fun doing it! Throw a couple back; you're home and you deserve it!
---
Christmas PJs
What's a party without some "costumes" or themed clothing. Break out the Christmas PJs for an evening event. Or find your ugliest tropical themed shirt and have an "Ugly Shirt" contest that rivals any ugly sweater contest. Bestow a prize for the top winner(s). It'll be the first such crown they've probably ever adorned.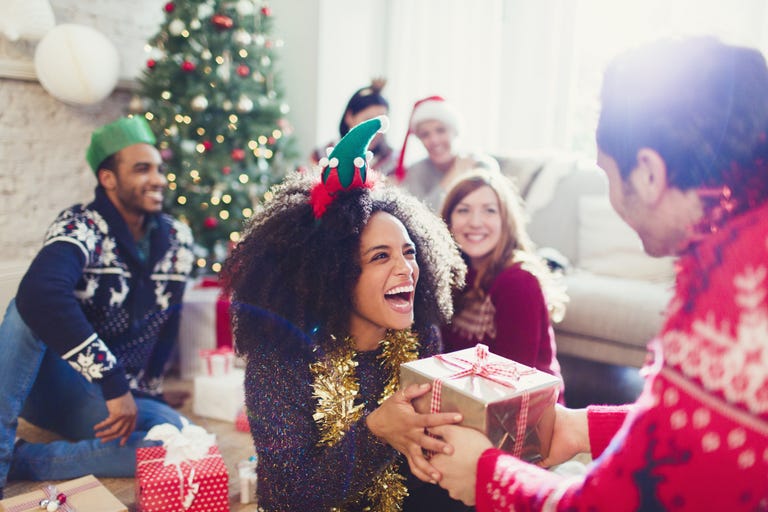 White Elephant Gift Exchange
At most office and holiday parties, this is at the top of the fun things to do list. Who doesn't like a fun — and practical — gift they can use. Turn it into a summer theme by wrapping up a beach towel or cute pool float, in some brightly colored paper. The kids can even have their own exchange with gifts only they'll enjoy.

Holiday Wall Art
You know all of those family photos and framed art on the walls? Make your house a sanctuary of holiday beauty by wrapping them in Christmas paper and bows. So easy. So fun. So colorful. So festive!
Festive Flip Flops
What says Christmas in July more than a pair of flip flops with a holiday theme. Are your feet naughty or nice? You decide. So many holiday themes to choose from, it could even become a party theme!



Christmas Light Balloon Garland
Deck the halls with garland that you can make easily with colored balloons strung through some ribbon. This tutorial will show you how and summer-up your holiday decorations colorfully.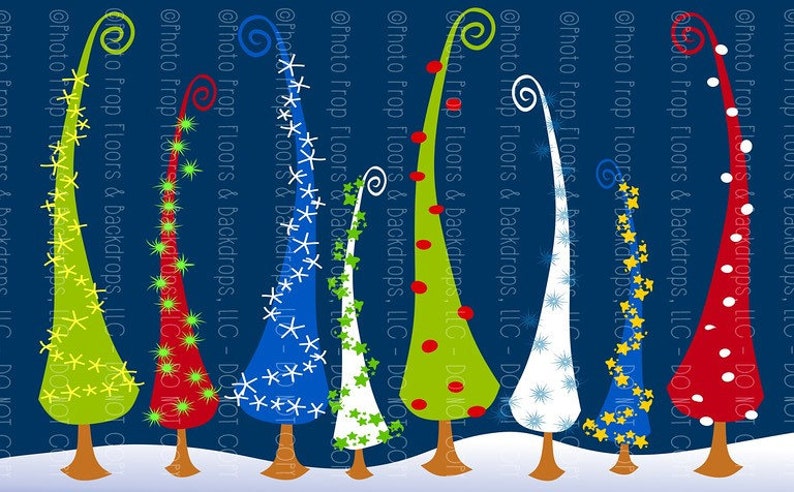 Grinch Photo Backdrop
Memorialize your Christmas in July celebration with a holiday-themed "step-and-repeat" photo backdrop. All the stars take their photos in front of one. Why not your family and friends in various stages of holiday frivolity?

---




Twinkle Lights Bonfire
Summer is likely too warm to turn light up the fireplace or outdoor firepit. Even so, you can create some holiday glow by wrapping some firewood or lgs with Christmas lights. Bring on the cozy and enjoy your hot chocolate popsicles by the "roaring" fire!




Pineapple Christmas Tree
Gotta have a tree for Christmas in July. When getting that artificial tree out seems too daunting, buy a few pineapples and decorate them for the table displays and to bring some festive spirit into the house. (Then make pineapple cocktails and pineapple upside down cake in August!)
Snowball Fight
Even at the North Pole, there likely isn't any snow. But that shouldn't stop stop you from having a good ol' fashioned snowball fight. Get some white balloons and fill them with water. That will sure beat the heat!








Hallmark Movies
Even the Hallmark Channel is playing Christmas movies in July to get your holiday spirit moving and grooving. Set up a TV outside and everyone can gather after dark just like a make-shift drive-in. Add some Christmas music (Beach Boys Christmas album), and you can even have a Christmas in July sing-a-long.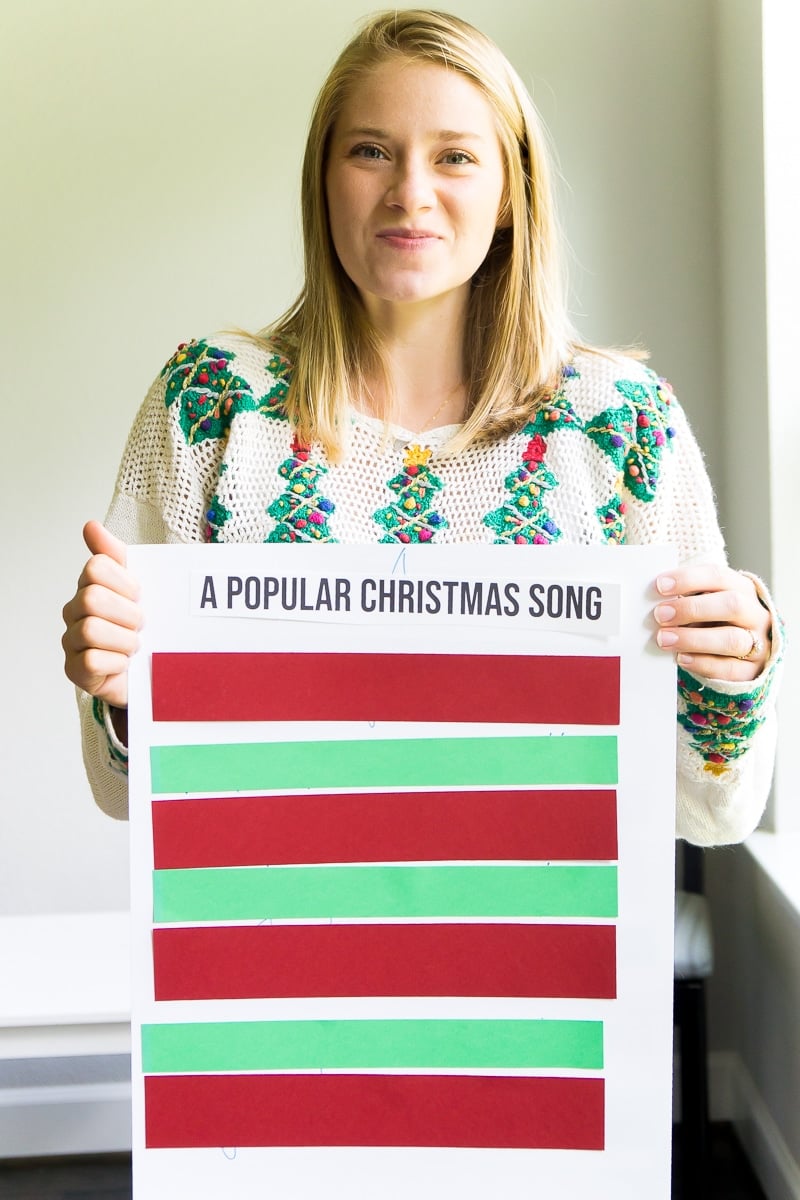 Christmas Family Feud
Adults and kids alike can play the popular TV show with a Christmas theme. Here's a tutorial for how to set it up and play at your holiday party!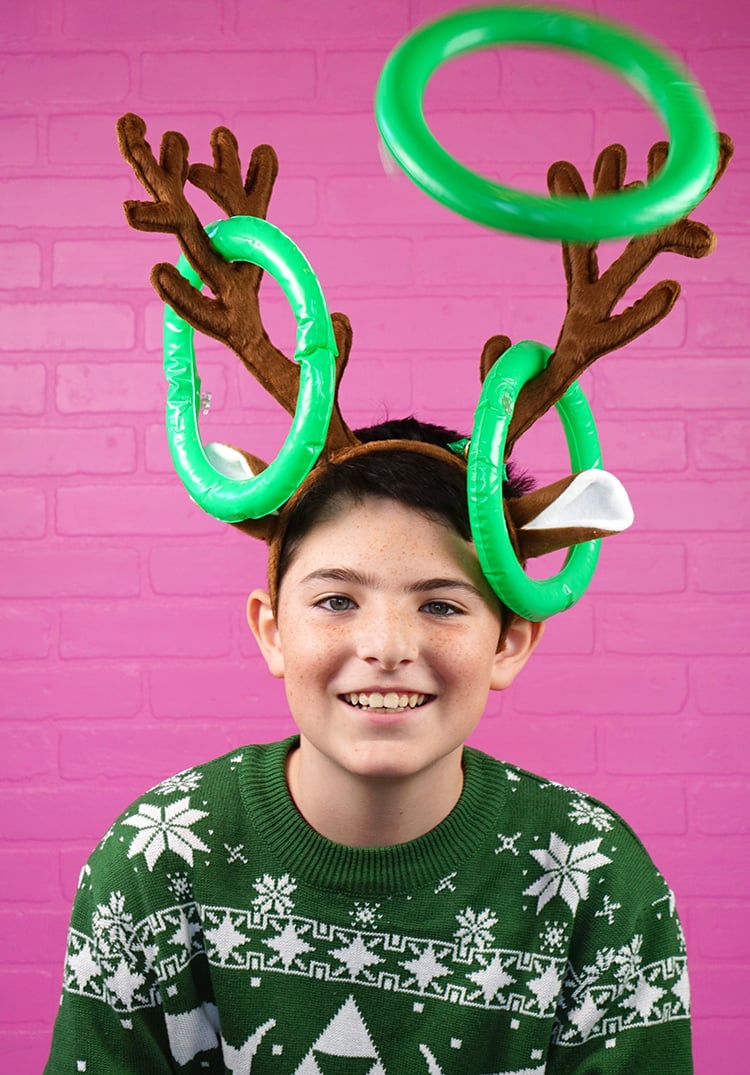 Reindeer Ring Toss
Be zany! Procure some reindeer antlers, assign a "reindeer" to don the antlers, and you all take turns tossing rings onto the antlers. Make sure to have a cute prize for the winner—and the "reindeer" for being a good sport. Check out more fun holiday game ideas here.