Mobile has created a totally different dynamic for discovering apps. You're sitting in a bar, and your friend is taking pictures, and then you ask what app they're using."

Kevin Systrom, Co-Founder of Instagram
December 11th isn't just any ordinary winter's day (technically fall day but if the temperature is below freezing it's officially winter in my book). Instead, it's a day imbued with a special significance for any of us who look at our phone screens like a lover's face: National App Day.
I think any of us over 40 can sit for a moment and remember the time in our lives before we had mobile phones. And then there's also the time before mobile apps dominated our smartphones and infiltrated so much of what we do for efficiency and entertainment each and every day — MANY times a day.
Due to the exploding popularity of smartphones and tablets, mobile application development is an increasingly popular medium of software creation. In fact, mobile apps have become an essential element of most businesses, and revenues are projected to hit nearly $600 billion in 2020. This prolific and growing industry has attracted businesses from every corner of the marketplace as we all detach ourselves from desktop computing and turn to our mobile devices.
You may not be so quick to think of National App Day as a holiday that pertains to you. But for just a moment, imagine how many apps you use on a daily (or hourly basis) and you quickly realize how important they are. Though there are many aspects of our modern technology often considered to be obstacles of connection, time has also proven the opposite can also be true.
Zoom, Instagram, and Netflix are almost always running in the background of my phone nowadays. And there are millions of apps that have become essential parts of daily life in our new world, and are sure to continue to be helpful outside of pandemic times.
So whether you're eating, drinking, working, or playing online, this roundup is sure to reveal to you the best mobile apps for National App Day and your next app obsession.
Happy Apping!
---
Best Mobile Apps for Eating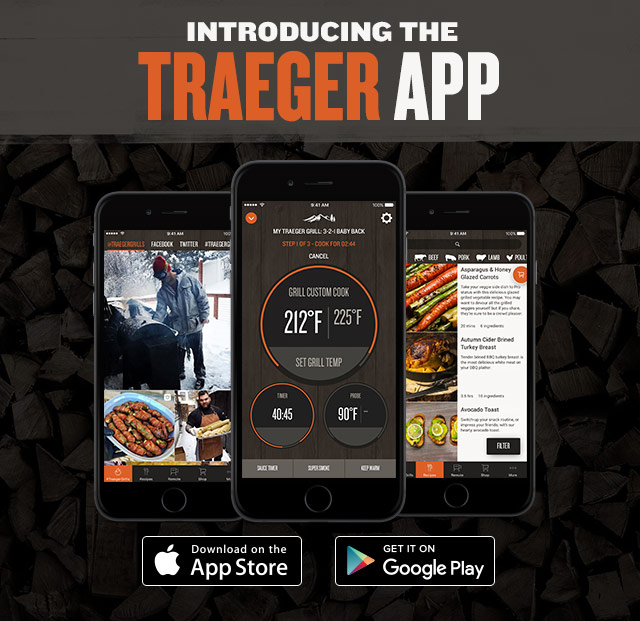 Sometimes eating is the highlight of your day, and that's okay!! Why not also make it the easiest by getting an app-compatible Traeger grill? With what they're calling "wifire," Traeger allows users to seamlessly sync their grills to the app that not only streamlines the cooking process by providing internal temp monitoring with necessary timers and alarms, but has over 1500 recipes and tip videos from the best grillmasters in the world. And even if you don't want to invest in "wifire," the Traeger app has some of the best grilling — and cocktail — recipes in digital or video mode on their app.
Traeger App: Download on the Apple App Store and Google Play.
Anyone who calls themselves a stranger to food delivery apps is either a liar or in serious need of this article. We have tasted the sweet fruits of UberEats, Doordash, Postmates, GrubHub, and all their identical twins and found that the convenience and choices of these apps can't be beat. There's a new player in town at goPuff who has changed the game by offering daily grocery essentials (or cravings) instead of full meals. Need eggs? goPuff's on it. Cat food? No problem. Ice cream? Well, I'm not sure your doctor would approve of the word "need," but you can get it with goPuff, if that's what you're looking for.
goPuff App: Download on the Apple App Store, and Google Play.
If you've been looking for ways to turn cooking into a social activity, look no further than Fork It. Along with a funny name, they feature meal check-ins so you can stay on track with your health goals and cooking challenge games you can engage with friends to keep everyone accountable. The app is for anyone who has trouble committing to cooking for themselves on a consistent basis and needs help with making meals creative. With their trending meals feature, you can discover different cuisines and dishes right in your own home.
Fork It: Download on the App Store.
You know when people post food pics to Instagram and everyone gets all worked up because they can't handle looking at anything but a selfie? If you actually prefer to scroll through miles of gorgeous plates to edited faces, Yummly is the app for you. Beyond the endless rows of inspiring images, you can search for ingredients, specify any allergies, create notes and save recipes into special folders for future use! You'll never get tired of staring at those scrumptious smorgasbords but you'll probably get hungry.
Yummly: Download on the App Store, and Google Play.
I love using the Tasty app for food inspiration. You can filter by specific ingredients, cuisines, or social occasions, making it easy-peasy to prep for any meal. The step-by-step instructions with images and video makes recipes extremely easy to re-create on your own. AND, if you're so inclined to cook for your dog like I am, there's even a search tool for their favorite meals and treats. After all, happiness is homemade. My little Oliver is all in on this one!
Tasty: Download on the App Store, and Google Play
Start the new year off with some savings . . . .as in grocery bill savings. I don't know about you, but ever since I stopped receiving the Sunday newspaper at my doorstep (OK, I know that's been 8+ years now), I don't get those coupon flyers for all the savings. Ibotta is an app that offers cash back on individual grocery products at all of your favorite stores. It's as simple as scanning your grocery store receipt after shopping.
Ibotta: Download on the App Store, and Google Play
---
Best Mobile Apps for Drinking
Let's be real: fancy drinks are fun to consume, but never seem to come out as well as the recipe pictures make them look. And if there's one thing we don't need more of in quarantine, it's cheap bottles of wine. If you're anything like me, Mixologist was tailor-made for you; the indecision that comes with cocktail-creating insecurity will be easily cured with the app's "random" tab. This feature hosts lists of different drink recipes based on singular ingredients you already have on hand or specifically want to utilise (alcohol, mixer, etc).
Mixologist: Download on the App Store and Google Play.
If you read my blog with any regularity, you know that drinking water is something that doesn't come naturally to me. I struggle with it day in and day out. Drink Water Alert has helped me monitor my water intake and encourage me to drink even more, as well as provide diet and exercise options. We could all use a friendly reminder from time to time, especially friendly and healthy ones like this!
Drink Water Alert: Download on the App Store and Google Play
Delectable is a wine label recognition app that is changing the game of wine shopping! With just the scan of a wine label, you instantaneously receive ratings, reviews, and tasting notes of that specific wine. There is also a feature to keep a journal with notes on different wines you've tried. Love the wine you're with!
Delectable: Download on the App Store and Google Play.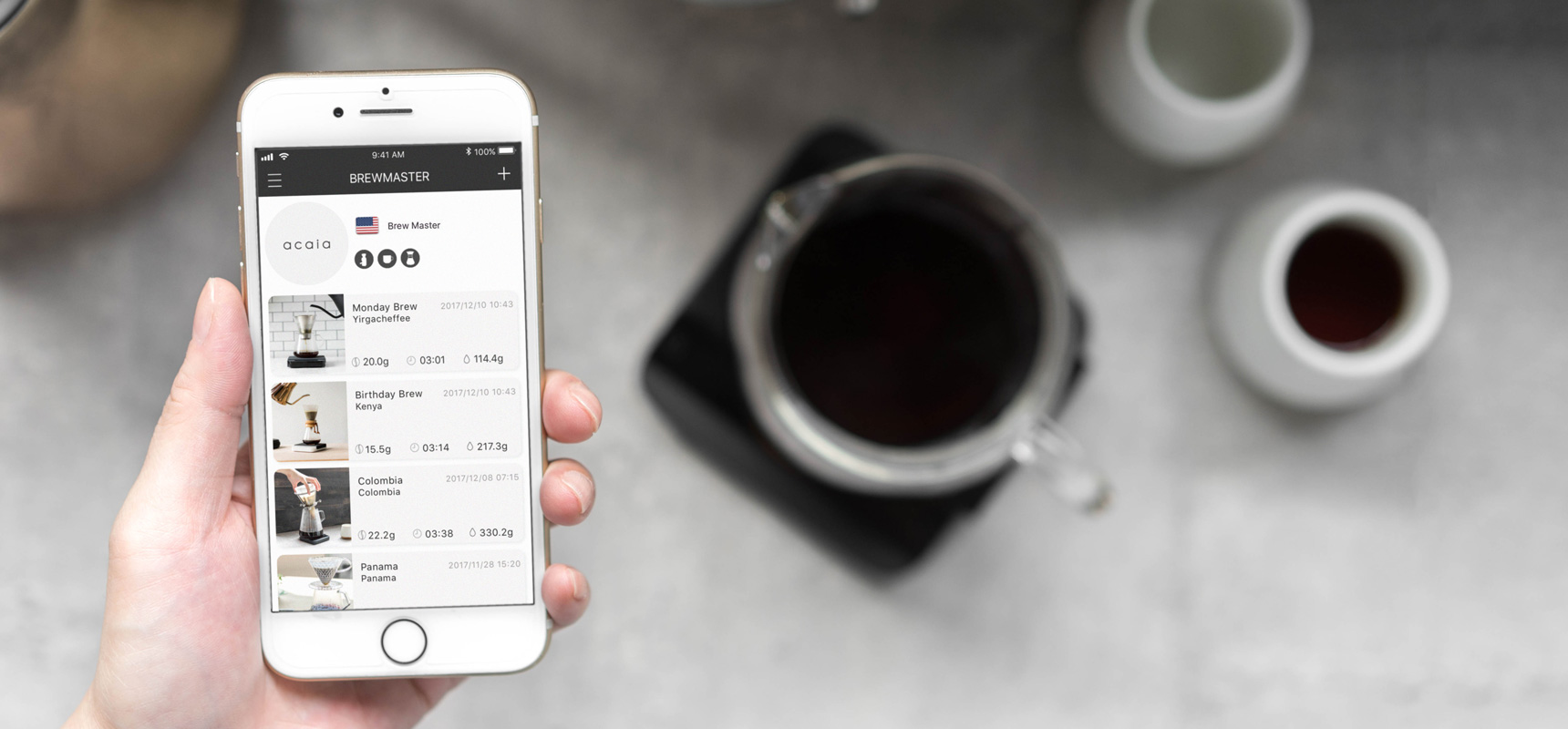 If breakfast is the most important meal of the day, coffee is surely the most important drink of the day. Whether you're an experienced brewmaster or just a novice, the Acaia Coffee App will help you achieve the cup of your dreams with interfacing that is compatible with their own Pearl S scale. The "Brewguide" app allows you access to thousands of brew recipes and even to upload your own!
All Acaia Coffee Apps: Download on the App Store and Google Play.
Smoothies. Are they a drink or are they a meal? While you think on how to answer that, peruse hundreds of smoothie recipes, save your favorites, make specific shopping lists, and even get blender recommendations all in Smoothie Recipes Pro. You'll never go thirsty (or hungry) again with perfectly delicious and nutritious smoothies, and best of all: the app is free!
Smoothie Recipes Pro: Download on the App Store and Google Play.
Spending so much time inside makes "Johnny a dull boy," and if there's any activity that doesn't pair well with boredom, it's drinking. If you've noticed your relationship with alcohol go from social to, well, insatiable during quarantine, perhaps it's time to take a step back altogether and commit to lessening your intake. Quit That is an app that is self-described as a "habit tracker" not only for liquor, but soda, coffee, etc. There are no ads on this free app and best of all you can see how much money you're saving by not indulging in your habit along the way.
Quit That: Download on the App Store
---
Best Mobile Apps for Working
Working from home comes with all types of challenges, be them your little ones, cramped space, or a lack of access to workplace materials. If your WFH setup is more of a glorified table with a laptop and cup of coffee than an actual office, chances are there's some machinery you're lacking, primarily a scanner! Sometimes making PDFs of documents can be quite a drag to handle with less than optimal equipment, but the Genius Scan app solves all that by turning photos on your phone into PDFs! You can choose to capture the photos through your phones built-in camera app and upload them to Genius Scan, or use the camera feature in the app itself. It's that simple!
Genius Scan: Download on the App Store and Google Play.
Keeping deadlines organized is often easier said than done, and many people are finding this task even harder with no physical meetings to attend and emails mounting by the minute. The visual productivity app, Trello streamlines projects and tasks by organizing each step of the process into "cards." Each card is embedded into a column to represent what has been completed, and what has yet to be done. The app is intuitive and completely free!
Trello: Download on the App Store and Google Play.
Goodbye to sticky notes, planners, USB drives and file folders. ClickUp is a one-stop app for all things organization and productivity. It acts as a platform for to-do lists, project management, documents, spreadsheets, email and chat, events, reminders, goal-tracking, time-tracking, screenshots and recordings and resourcement. Ring in the new year with a new "ring-tone" to time management success.
ClickUp: Download on the App Store and Google Play
Ever find yourself wondering where to find someone knowledgeable to fix your computer, help you with your small business website, or design a creative flyer for your social distanced holiday party? The pandemic has hit everyone hard, but especially freelancers who rely on often inconsistent projects that, at times, have insecure methods of payment. Upwork is both a website and an app that allows freelancers of all professions to seek out work safely, with financial mediation, simple messaging systems, and transparent contracts. Upwork gives freelancers the kind of security that is usually reserved for salaried workers, and the interfacing couldn't be simpler. And if you're one who is looking for a freelancer, Upwork is a fantastic and safe resource for your tech and creative needs.
Upwork: Download on the App Store and Google Play.
If you have issues keeping track of time at home (or elsewhere) Toggl is the solution you never knew you needed. The app allows you to monitor how much time you're spending on individual tasks — and it gets smarter as you use it, tailoring time-saving suggestions for you along the way. With just the click of a button, Toggl will begin accounting for your time until you choose to stop it, so there's not a minute wasted. This is a fantastic tool for freelancers and others who want to track their work with clients.
Toggl: Download on the App Store and Google Play.
This is my go-to app during moments of stress when I'm working — or when I'm just stressed period. Headspace is a meditation and mindfulness app which offers guided meditations to help calm stress and anxiety. I think after a session or two you'll find yourself feeling calmer, more relaxed and re-focused. After 2020, we all could use a lot more "zen" and positivity in our lives, in our hearts and in our minds.
Headspace: Download on the App Store and Google Play.
It's been said that understanding your native language is increased when you learn a second one. All of us likely wish we had the time to learn a second (or third or fourth) language. With DuoLingo, it doesn't take as much time as you might think. Totally free, the app lets you learn at your own speed. Now that's a new leaf worth turning over for 2020!
DuoLingo: Download on the App Store and Google Play.
---
Best Mobile Apps for Playing
After the work day, some may choose to watch TV to unwind, while others pick up a book they've been meaning to read. Another group altogether choose games as their vessels for relaxation, and the good news comes in spades for these folks with the recent release of the Mario Kart app. This beloved game has an almost cult-like history, beginning on the Nintendo gaming system, eventually gaining more popularity on Wii (another gaming system) and now, a mobile app! The Mario Kart apps lets you play with users all over the world as well as friends you can invite via text. It features some of the most famous tracks from the original game with some new ones to boot.
Mario Kart: Download from the App Store and Google Play.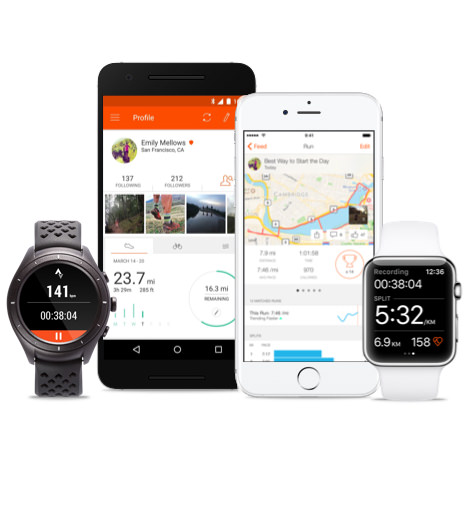 Strava is a terrific app for all things movement! Whether you want to track your walk, run, bike ride, workout class or chasing the kids around in the backyard, Stava has you covered. My favorite feature is the "Community Feed." You can post your activity similar to social media where your friends (or soon-to-be-buddies) can give you a "like" or what Strava likes to call "kudos."
Strava: Download on the App Store and Google Play.
Whether we admit it publicly or not, we're all singers of some kind. We might not be of "The Voice" caliber, but in the shower. . . .well, who really cares. Smule is a social karaoke singing app that enables you to take that shower singing to the next level. You can sing solo, with friends and family, and if you dare, even virtually! Take it even a step further and add audio effects and video filters. And maybe, just maybe, with a little "Smule," you'll be an "American Idol" among your tribe!
Smule: Download on the App Store or on Google Play
Retail therapy gets a bad rap, though sometimes buying a little something for yourself can give you that bit of serotonin so desperately needed at the end of a stressful day. Turn your shopping habit into an ethically conscious activity by buying second hand on Depop. Scroll through thousands of online merchants selling their wares in all different colors, styles, and prices! You can also post your own abandoned wardrobe pieces for a little extra change (or just spend hours looking through the app only to never make a purchase, like me).
Depop: Download from the App Store and Google Play.
While we may be barred from travel and exploration now, there's nothing more cathartic and exciting than planning for your next getaway or just simply indulging in "virtual travel." For all those who are invigorated by discovering little hidden gems in their own city, or exploring shops, cultural institutions, and more in countries near and far, Bimble is the perfect app. You can keep notes of all the places you've been recommended and even customize your searches by location. This app is like a vacation in your pocket and it's free!
Bimble: Download from the App Store.
Has quarantine thrown a wrench in your fitness goals? Join the club. With gym closures and temperatures dropping, finding a space and regime that is conducive to your wellness is harder than ever. With the Fitness Buddy app, let your physical health be one less concern. The app acts as a personal trainer and nutritionist all in one with personalized exercise regimes, tutorials, trackers, and meal plans. Fitness Buddy is highly customizable and can fit the needs of any workout, big or small.
Fitness Buddy: Download from the App Store, Google Play, and Windows Phone