Think big thoughts but relish small pleasures.

H. Jackson Brown, Jr., American Author
Ahhh, February. The month of weather confusion; it's not really winter but it's definitely not spring. A month that doesn't exactly know how long it should be (well, I never know how long it will be). Most importantly, it's the month of love.
I'm not just talking about Valentine's Day, though a day dedicated to eating chocolate is nothing I stick my nose up at. February is the perfect month for taking stock of all the little things, the tiny magic that doesn't get its own national holiday, but makes your days worthwhile.
Today, I dedicate this piece to all the moments and memories of what I'm loving right now. These are the things that have been filling my February with loveliness; the sights, smells, and sounds of it all — even if it's just another hour of binge-watching The Great British Bake Off. Come to speak of it….
---
What I'm Loving Right Now:
The Smell of Freshly Baked Goodies
When I'm in a funk, feeling fab, or flat-lining at my desk — in any mood, really — the smell of oven toasted confections unlock a sense of utter joy and peace within me. Frankly, it's a little embarrassing.
I don't know how I overlooked the acute bliss of sugar as a child, when my metabolism wasn't trying to prepare me for the next Ice Age. Adulthood has pulled back that mouth-watering curtain and revealed the sweet-toothed fiend that lives inside my stomach at. all. times. Unfortunately (or, fortunately for said metabolism), a baker I am not. Complex recipes of towering cakes and pies will never come to pass by my hand. There are, however, a few ol' faithfuls and some new pleasures that do most of the heavy lifting as they suntan in my oven.
Pop any of these in for a bake when you need a pick-me-up or crave the unadulterated happiness that only melting sugar can waft through the air.
---
What I'm Loving Right Now:
24/7 Cozy-Wear
You know that unmatched feeling of relief at the end of a long day when you come home, shut the door, and finally take off your bra? What quarantine has really taught me is the only thing that feels better than snapping off one of those suckers is wearing sweatpants during Zoom meetings all day long.
That's right people, leisure-wear is the new business casual and it's one fashion trend I can really get behind. No more restrictive belts or blister-inducing foot dungeons (heels); temporarily gone are the days of itchy blazers and tedious uniforms alike. Working from home has its cons, but the fact that I can do it in slippers, that's what I call a pro.
Check out my favorite video-call friendly cozy-wear picks below!
---
What I'm Loving Right Now:
Trader Joe's Freezer Aisle
The grocery store has become an epicenter of stress for so many. Where once was an innocent fluorescently-lit scene of prepackaged fare, are now lines of masked shoppers guided by red arrows on linoleum floors. Getting in takes patience, and getting out without risk is a constant struggle.
Let's just say it's not an activity I look forward to, even if it is one of the only times I go outside during the week. Trader Joe's is still a great place to shop for their fair prices and unbeatable variety. Their value to me has only grown, especially on those days when I just don't have the time to cook a proper meal. Those are the days when there's nowhere else with a freezer aisle like good old TJ's. If you're stressed about how much time you're spending at those colorfully stocked shelves, one stroll down the frozen section can stock your cart to completion. Full meals for breakfast, lunch, dinner, and yes, dessert, can all be found huddled together amongst the chill. Forget spending another second suspiciously eyeing those below-the-nose maskers coming between you and the various items you need for the week. Turn your gaze to these frozen feasts instead and be in and out before you can count to Covid-19.
---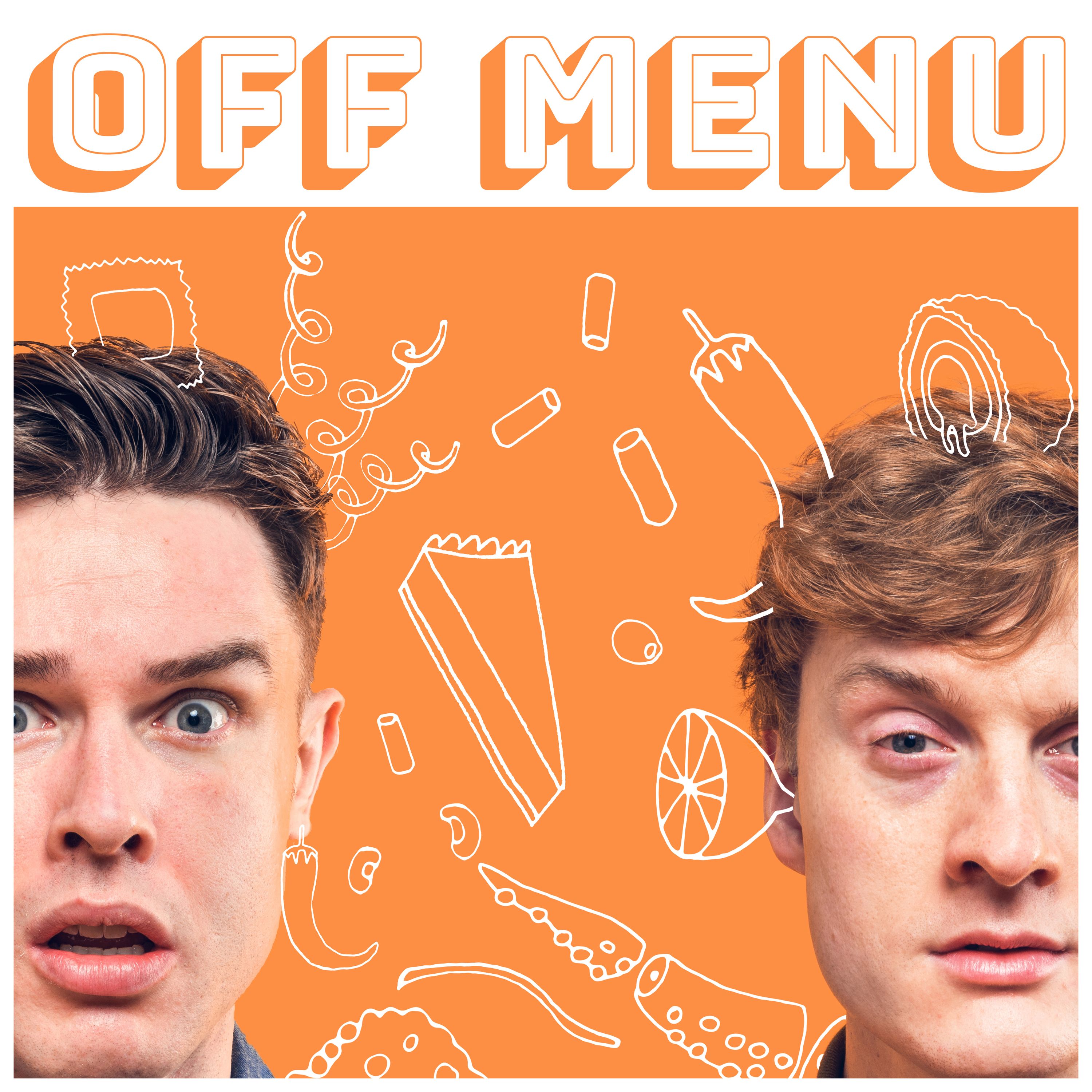 What I'm Loving Right Now:
Listening to My Stories! (Podcasts)
True story. In high school, my best friend and I would listen to our "stories." You know the ones . . . .Young and the Restless, All My Children, General Hospital and One Life to Live. We would call each other, "watch" the shows when we were on the phone together and then talk about all the scandalous happenings during the commercials. We'd be on the phone for hours — until our mothers (or her brothers) made us hang up. Those were the days!
When it was time to go to Port Charles (that's a reference to General Hospital for those of you young folks), all the homework and commotion of the day would come to a screeching halt (and talking, too!). What so entranced us about Luke and Laura, or Erica and one of her paramours, I don't really remember any longer. But it was the best entertainment of the day, and a conversation we took with us when we started college.  
Nowadays, it's all about the headphones and I'm still turning my stories on. I embraced podcasting pretty early in the game, as compared to others I know. There are some really great "stories" and programs out there, and with some, I get completely hooked. I actually find myself looking forward to those quiet moments of active listening, anticipating what my hosts will reveal next. And if anyone comes to interrupt me while I'm listening, well, you just better go your own way until it's over. Plug into these programs and find the perfect story to transport you far, far away from the daily grind.
And here's a little secret for all of you lovers of "Ozark," "Breaking Bad," or "The Americans" and others: There's an insider podcast to accompany these shows. Most of them are hosted by, or feature, the showrunners and producers and actors from these series. You get to hear some of the wicked fun of making the show along with some fun facts that make watching the series' even more stellar . . . if that's possible.
---
There are many things to dislike now. Many aspects of our daily lives have been made cumbersome with the weight of fear, inconvenience, and loneliness. It gets…heavy. I feel it each and every day!
It's important to note that no cookie or sweater will change the very valid feelings of cabin-fever you probably have and that we can't expect them to. Perhaps what we should do, however, is learn to acknowledge and appreciate the littlest of things that alleviate the burdens and bring forth light.
It's not over-dramatic to say that I love baking for friends and neighbors; doing so now makes me feel closer to them. We shouldn't overlook the moments of joy a simple Trader Joe's trip can bring. The experience of normalcy those boxed meals gives me is, if not the real thing, something very close to love.
It's what I'm loving right now.