Love is the greatest refinement in life.

Pablo Picasso
Just when you thought the holiday season was over . . . boom! The day dedicated to honoring a tiny little angel who shoots people with magical arrows of love flits around.
Ah, yes . . . the (somewhat dreaded) Valentine's Day. They call it the day of love, though many experience it as something else—a day to revel in their singality? Perhaps. A day to binge-eat chocolate while marathoning the entirety of the Bridget Jones' Diary canon? Definitely. A day of romance? Certainly, though not for everyone.
The holiday of hearts and flowers does, after all, have quite violent origins (public executions really got those Roman's going I guess). How did Shakespeare say it? "These violent delights have violent ends?" Or some other cute Hallmark-esque saying like that!
However you choose to celebrate this most contentious of holidays, there are a few things that should be on everyone's list—single or espoused. Read on for your official Valentine's Day Survival Guide Essentials!
---
Eating Essentials for Valentine's Day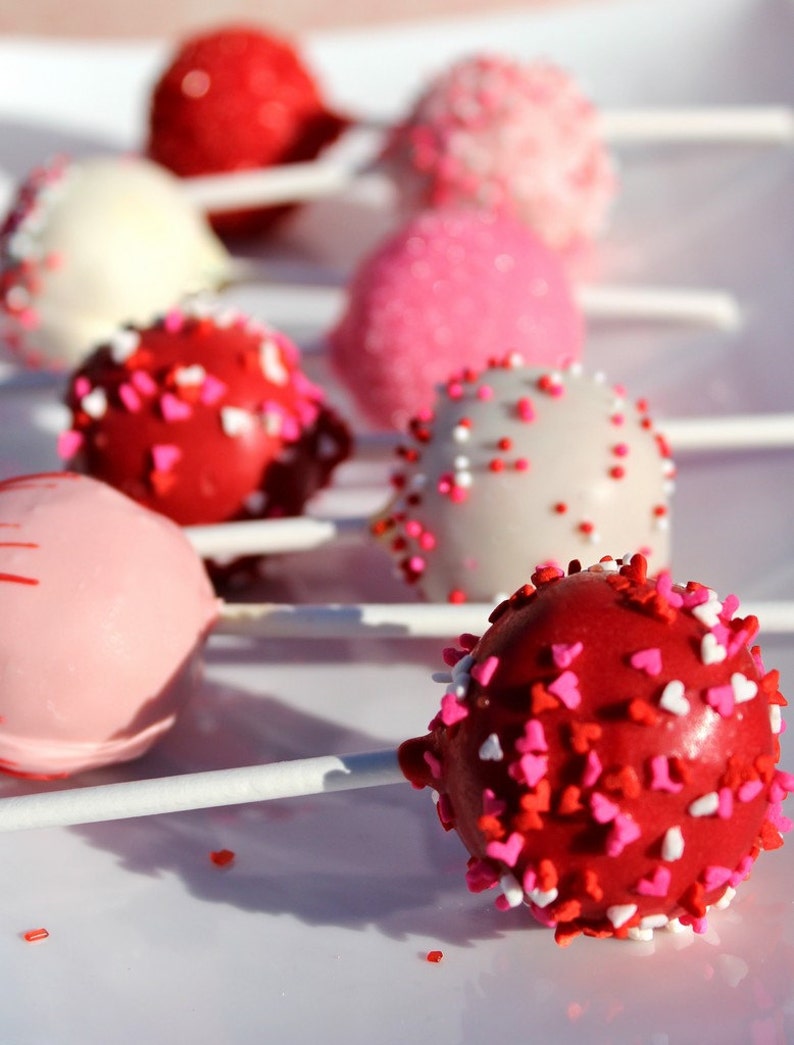 Cake pops . . . .what's not to love? Cake? Check. Fun lollipop shape? Check. It's a total no-brainer. It's also a perfect vehicle for whatever Valentine's festivities you have planned. Whether you're looking to drop off a social-distanced V-Day gift to your loved ones, a yummy dessert for you and your S/O, or a sweet treat for yourself, these pops have got your back. These homemade pops come in 12 different varieties shipped right to your door. They're cute, they're convenient, and best of all, they're easy on the eyes, just like yourself!
Cost: $30.00
The consumers at Eat. Drink. Work. Play. have your back, and your heart, when it comes to fine chocolate. We also love to support small businesses as much as possible. So, for Valentine's Day, no list would be complete without some chocolate. DeBrand Fine Chocolates, based in Indiana is a small batch, family-owned chocolate company producing deliriously delicious confections. Treat yourself to a box. I won't tell if you don't share the love.
Cost: $25.00 (14-piece Classic Collection) and up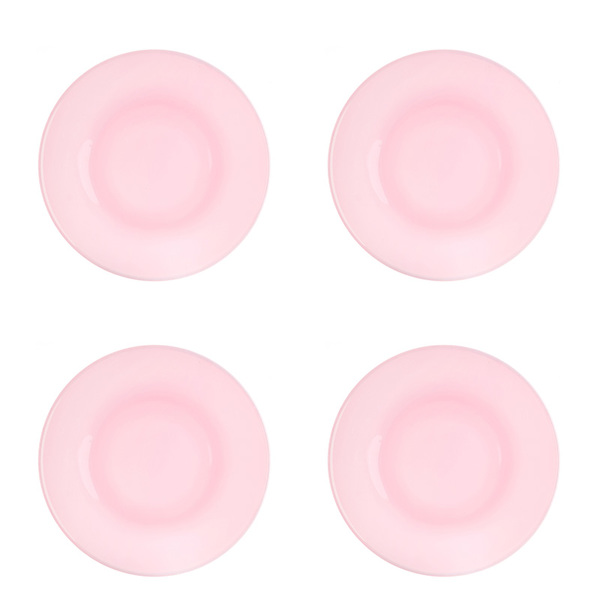 Look, if you're not a fan of the color pink, you should just know now that this article is going to cause some problems for you visually. Not only am I a big fan of pink, it's basically the official color of Valentine's Day itself. Hey, I don't make the rules! Need something to feast on besides those cake pops and whatever other sugar-filled confections your dentist will have words with you about? Look no further than this Pink Milk Glass Dinnerware by Mosser Glass. These plates and bowls make the complete Valentine's Day tableware set that you never even know you needed in a shade reminiscent of strawberry ice cream. With these, your table will be ready for romance (and sugar) all year long.
Cost: $20.00 per piece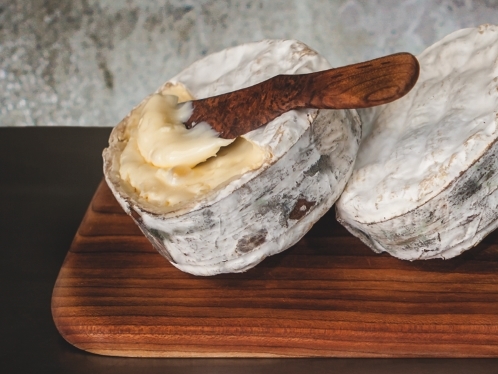 Valentine's Day and chocolate go together like peanut butter and jelly, like pepperoni and pizza, like 3AM online shopping and me . . . but why not switch things up this year and indulge in your heart's true desire? I'm talking cheese, of course. Give your sweetie something more savory this year with a collection to celebrate all the cheese your stomach (and Lactaid pills ) can handle! Freshly made from Jasper Hill Farm in Vermont, it's a treat for your eyes and your mouth.
Cost: $100.00 for the Cheese Club; $20.00 and upwords for hand-selected cheeses
Love is in the air when you tell the man in your life you love them with a salami bouquet. It's a playful twist on a floral bouquet, and one that any meat lover will enjoy. Pair it with some cheese and vino, and you have the perfect Valentine's Day indoor picnic starter set.
Cost: $80.00
---
Drinking Essentials for Valentine's Day
Don't get me wrong, I'm as big a fan of Champagne on Valentine's Day as anyone else. But I'm betting this Valentine's Day will be quite different for the vast majority of us and it's possible you may not even be able to be in the same room with anyone on this day. Not that I don't totally trust your ability to tackle a bottle by yourself (especially at this point of quarantine), though if you're looking to spare yourself a headache, why not try some fun craft cocktails instead? With this little set called "Craft the Classics" from the Yes Cocktail Co., you'll be able to master classic drinks like Hurricanes, Old Fashioneds and Army Navies in no time. Just add liquor! You may just get so swept away that you don't even care that you're single . . .
Cost: $60.00
Looking for a Valentine's night you'd like to keep substance-free and sensual? Enter Psychick Herb's Aphrodisiac Tea. Sure you could also slurp down some oysters at dinner, but let's be honest . . . who looks sexy doing that? This loose leaf tea contains all-natural, organic, plant-based ingredients like jasmine and damiana leaf (hailed as nature's aphrodisiacs). It's best enjoyed after brewing for just five minutes. Now that's what I call foreplay. Described as providing a "calming yet energizing sexual experience," this ain't your grandma's chamomile tea.
Cost: $15.00 per bag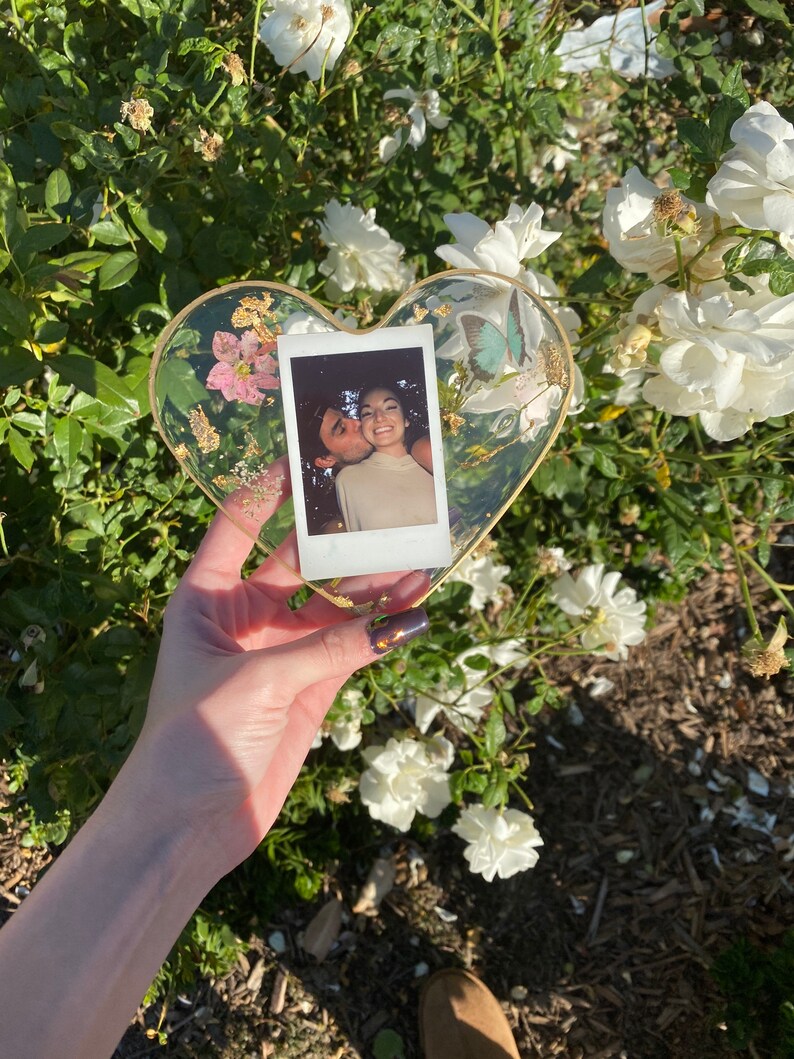 You know what they say: "Drink Responsibly." I'm looking at you, wood-table-owning non-coaster-using folks. If you're looking for a Valentine's Day gift that keeps on giving, get your loved one a "Custom Polaroid Coaster" from Etsy. Inlaid with beautiful dried flowers, butterflies and your favorite picture of you and your boo, these heart-shaped resin coasters will protect your surfaces and are a beautiful addition to any home decor. And you know what, they'll probably be cheaper than whatever the drink you put on top!
Cost: $12.00 each
I did warn you there'd be a lot of pink in this piece. The moment I saw these babies, I knew they needed to be included in this roundup. Remember those craft cocktails we discussed. Pour them into these Blush Pink Stemless Wine Glasses, and no one will question your drink of choice. Their color is inspired by popular vintage pastel tones. The result is a collection of "jewels for your table," according to the founder. Handmade by glass artisans in Poland, these beauties are the perfect addition to any Valentine's Day Essentials celebration.
Cost: $65.00
---
Working Essentials for Valentine's Day
I know that work isn't exactly the sexiest or more romantic topic in the world. Valentine's Day falls on a Sunday this year. Sundays are often spent preparing for the week ahead. Get your V-Day work environment right by lighting a "Thanx, Next! Candle" from Better Than X! With scents and names inspired by the "crappy times" in our romantic lives, Better than X gives us all the physical comforts and satisfaction that perhaps a certain someone else couldn't. . . If Valentine's will be a solo journey for you this year, Thanx Next! is the perfect scent for you: calming and centering notes of sweet grapefruit. Get energized for a day of productivity and self-care with this candle!
Cost: $36.00
For some, the only work required of them on Valentine's Day will be to write a perfectly adorable card for their special someone. It's totally OK to skip your last minute drugstore run this year and opt for a sappy and unique card from The Social Type. Printed on thick cardstock, no matter how snarky the sentiment, they'll be sure to appreciate the beauty. And yes, it's totally appropriate to send yourself a card that reads: "You're the Hottest One in the Room." Cost: Varies, approximately $6.75 per card
Send someone's heart aflutter on Valentine's Day and throughout the year with this Lovebox Spinning Heart Messenger. Your loved one can place this on their desk while you, the undercover lover, will surreptitiously send messages from a downloaded app anywhere in the world. The little heart on the box—and the heart of your loved one—will flutter every time a new little love missive is received.
Cost: $120.00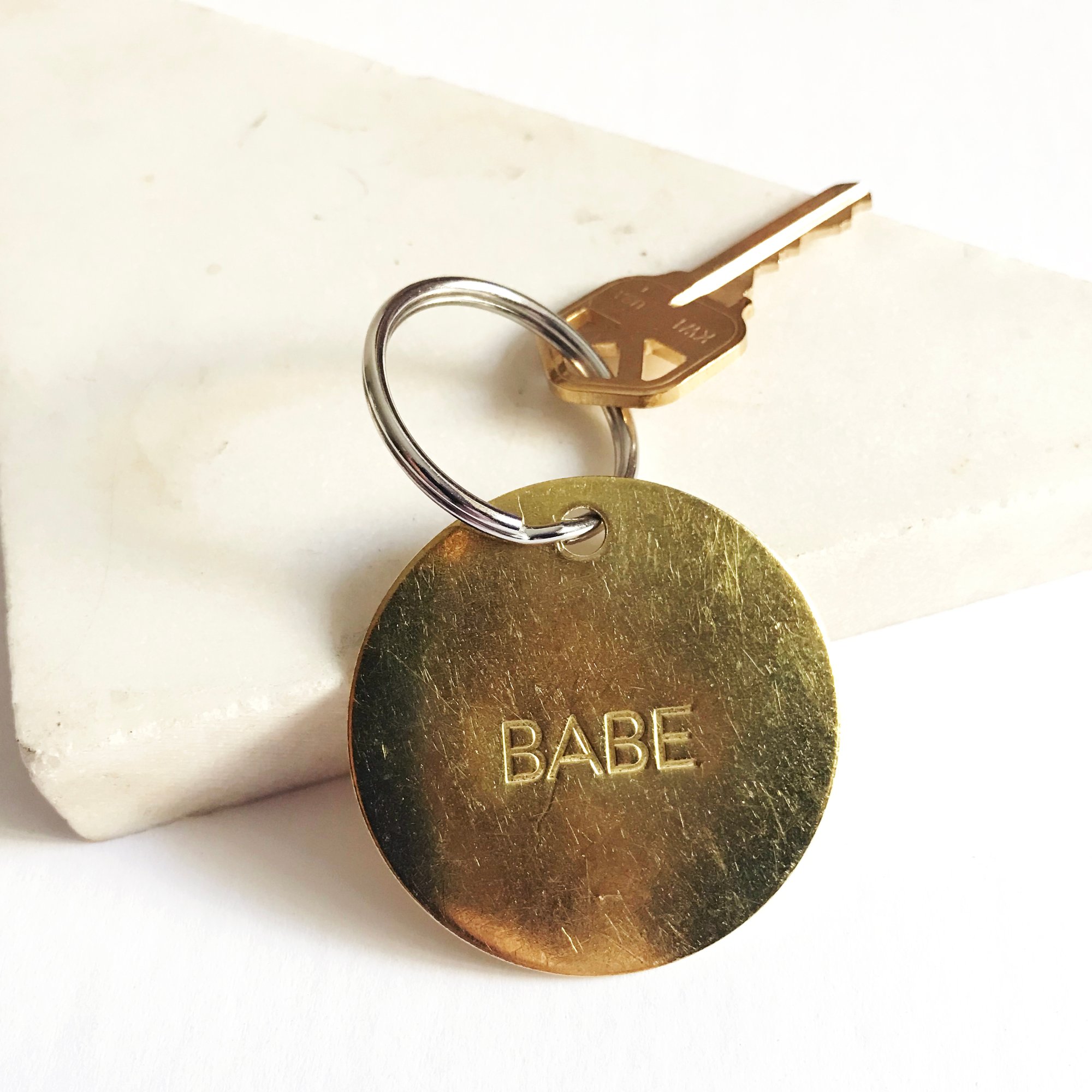 Make every day "Bring Your Loved One to Work" day for the special person in your life with this "Babe" keychain. A perfect Valentine's Day gift for the special person in your life who is always there for you. It's as practical as it is sentimental. The keychain is made of durable brass with a lead free ring and a hand-pressed and assembled tag. Gift packaging and a personalized note are available for your social-distanced gift giving.
Cost: $25.00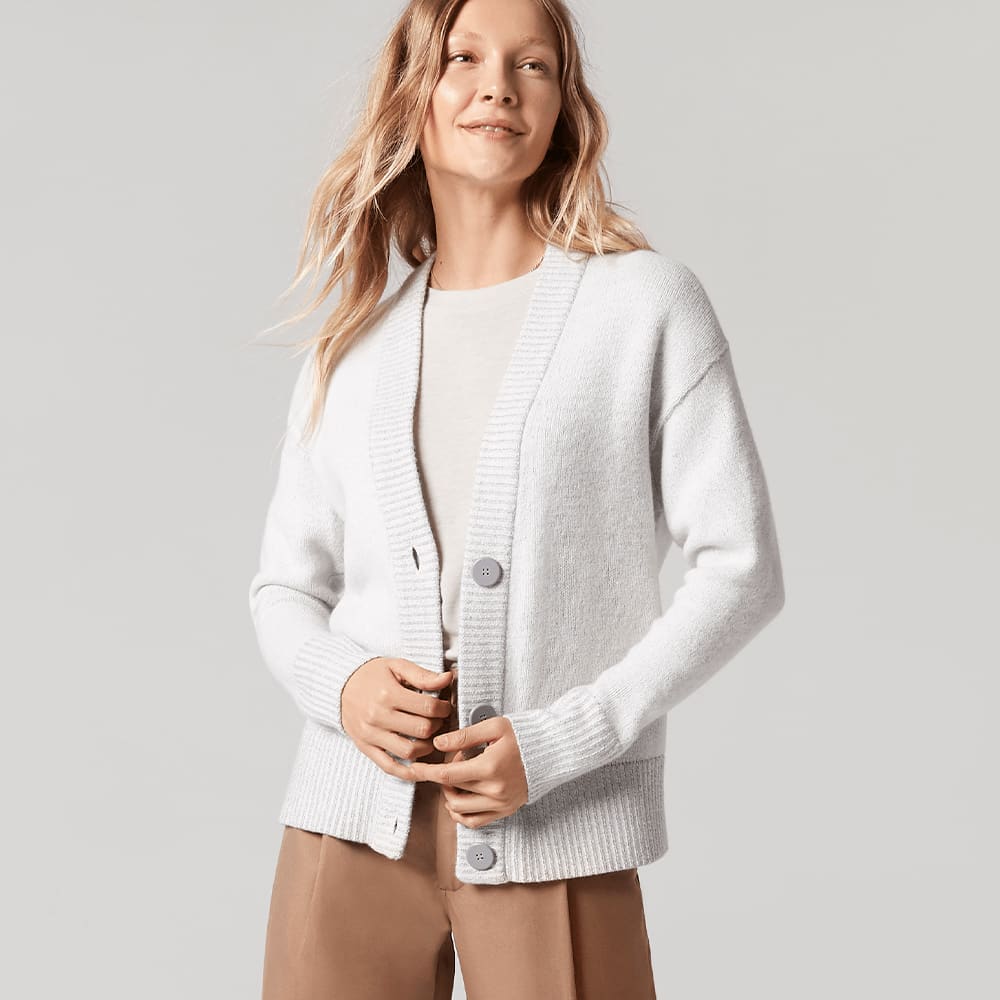 Taylor Swift made cardigans cool again, and you'll fall in love with this Women's Wool Cardi by Allbirds. Perfect for work or play. Cozy, stylish, and sustainable, it's the perfect go to layering sweater for any outfit. Who says you can't buy yourself a little something for Valentine's Day?
Cost: $145.00
---
Playing Essentials for Valentine's Day
For the littlest Valentines in your life, give the gift of reading. "Love, Triangle" uses geometry to tell the story about a friendship put to the test. Circle and Square are the best of friends. Yet when Triangle enters the picture, they question the boundaries of their bond. The universal themes of friendship and love will be perfect for bedtime (or anytime) this Valentine's Day.
Cost: $17.99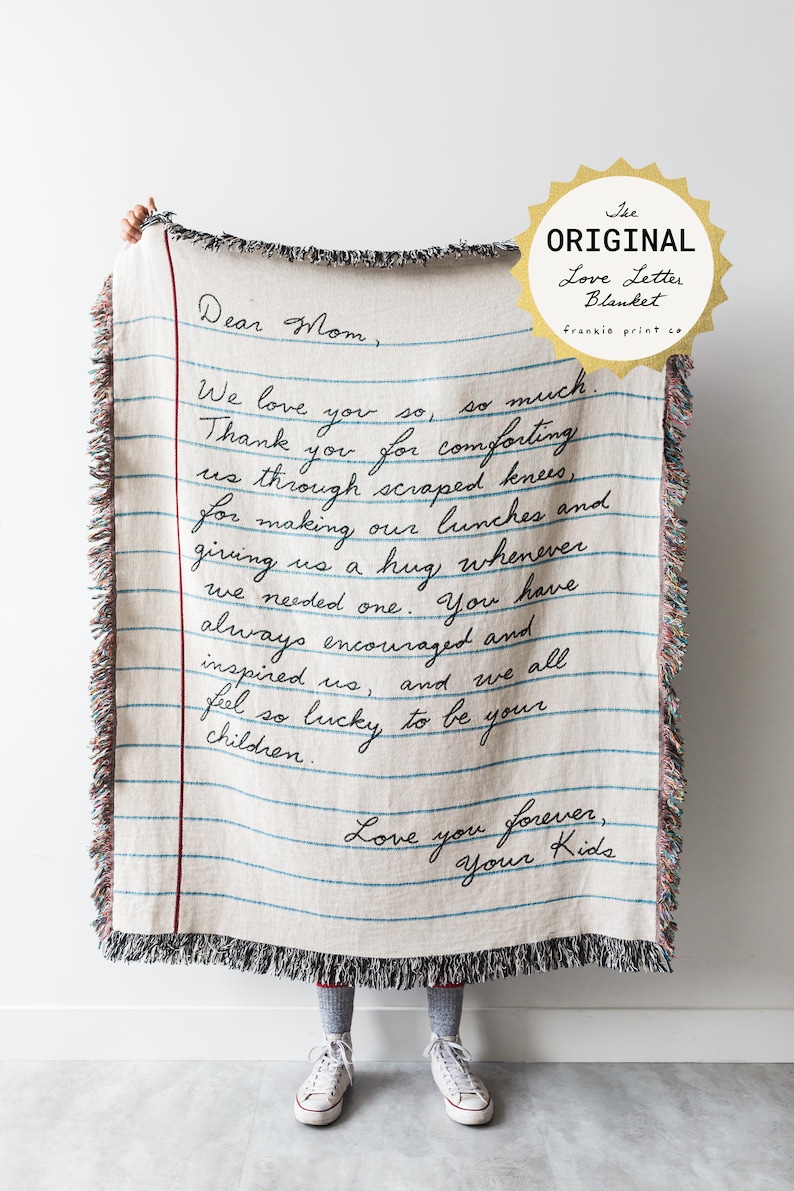 Make your gift super personalized this year with the original Love Letter Blanket. Simply write down your thoughts to the one you love and send to the creators to see your masterpiece come to life. You have the option of using your own handwriting or deferring to the beautiful script provided by the artisan makers of the blanket to display your words of love. Wrap your chosen person up in your love with a small, medium or large blanket made of 100% cotton. Best of all, the blanket is machine washable.
Cost: $159.00 and up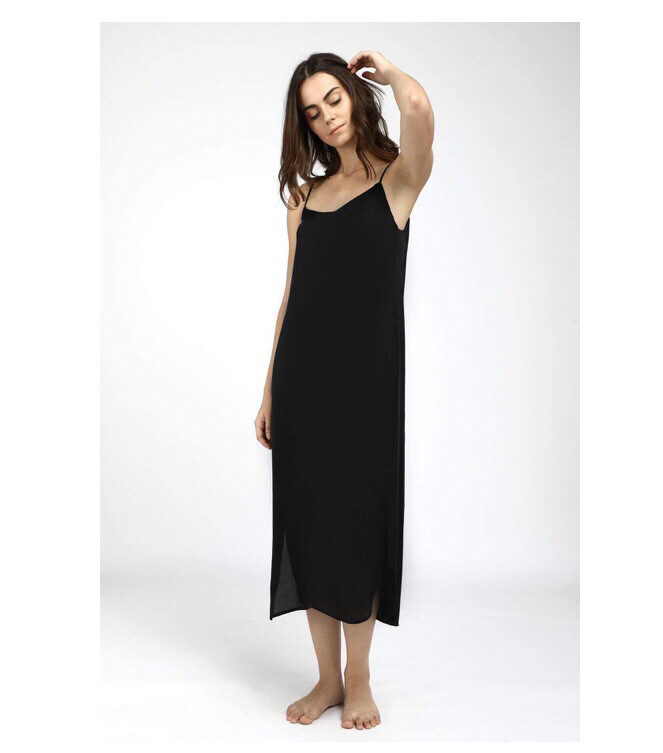 This Valentine's day, slip into something more comfortable . . . literally. The Easy Slip Dress by Neu Nomads is perfect for a Valentine's night in. Easy, breezy, and perfect for layering, the garment is made of buttery soft tencel fabric and completely non-toxic and AZO free dyes. Wear it alone for a sexy sheer look, or throw it over your favorite turtleneck sweater dress for a cozy yet elegant outfit choice. The dress features adjustable back straps and French seam finishes.
Cost: $125.00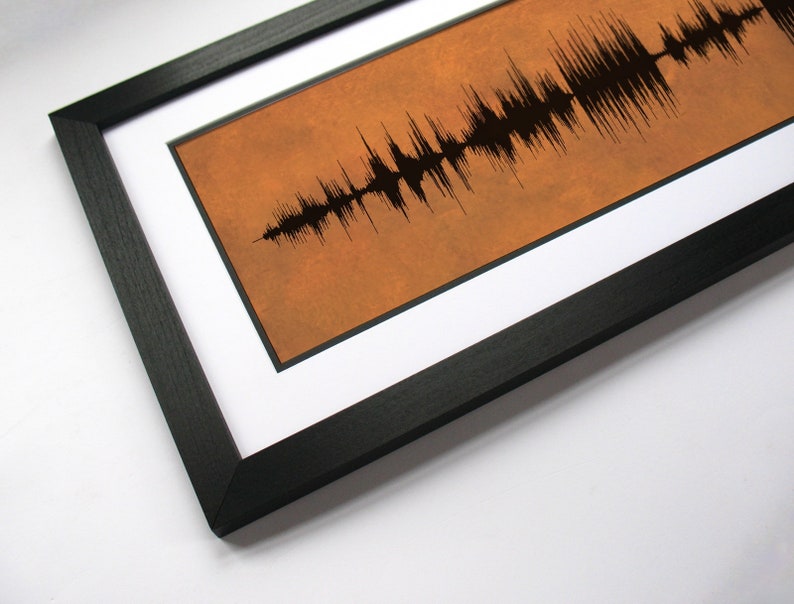 Everyone loves music, and I'm sure you and your Valentine's date have a special song with meaning all its own between you both. Turn that song into a soundwave print in various styles and colors, and hang it for a rhythmic reminder of your love. And it's perfectly okay to have random acoustic slow dances with your partner any day, any time, any occasion.
Cost: $59.00 and up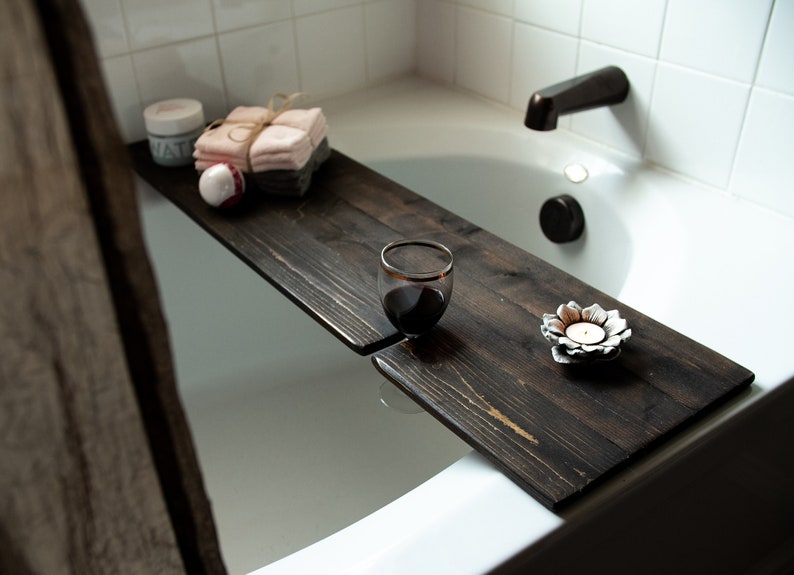 A friend's daughter recently declared every Sunday to be "Self Care Day." It's one day in every week that you do something for yourself, no matter how big or small, decadent or simple. Being that this year's Valentine's Day falls on a Sunday, it's only right to treat yourself to a gift that will keep on giving every time you step into your bathtub. This handmade rustic bathtub tray is perfect for a relaxing bath and will match nearly every home decor in a variety of colors and woods. Bring your bubbly into your bubble bath with the perfectly designed wine glass holder. Add some aromatherapy candles (or your Better Than X candle) and your current book. Life has never been so soothing.
Cost: $75.00