---
Small cheer and great welcome make a merry feast.

William Shakespeare
It's Thanksgiving! And for me, and likely many of you, Thanksgiving is a time to be grateful for our small joys, celebrate abundance, and (of course) to eat and drink! With such a momentous holiday dedicated to whipping up a glorious and varied feast, why stick to the same old classics every year?
My brood may not know it yet, but they're going to see a few more vegetables and salads on the table than ever before. I'm enjoying the transition to a plant-based diet, and this holiday, it gives me the perfect opportunity to get creative and introduce some new things into my meal rotation for the season. It will be fun to share some of these new creations with others, even if they may want to add gravy to it.
Having some healthy vegetarian and vegan recipes prove that flavor doesn't have to be sacrificed for health. I've even made some meals with plant-based items and family and friends didn't know the difference. Yes, they're that good and delicious without the post-meal crash.
The beauty of a Thanksgiving feast is the room on the table for your holiday traditions and to welcome in a few new dishes. Whether you are cooking for the same motley crew or celebrating in smaller ways this year, let's take this opportunity to cherish our favorites and make some new traditions.
Fill your belly—and your heart—with lots of cheer and merriment and these delicious Thanksgiving recipes!
---
Delicious Twists for a 2020 Thanksgiving Table
If you like falafel, you will love this Falafel with Cranberry Pear Dip!
---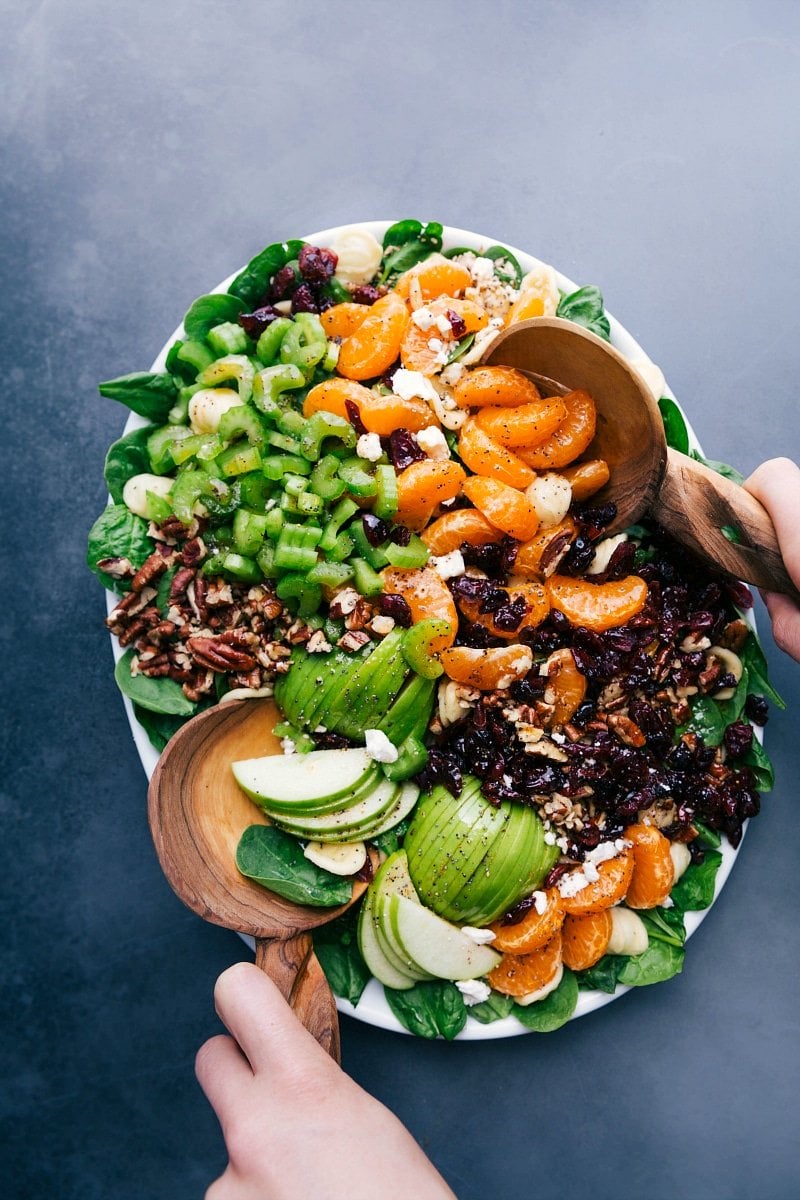 Celebrate the bounty of fall with this Autumn Crunch Pasta Salad. It's packed with so many vitamins and antioxidants that you won't feel guilty about splurging on dessert.
---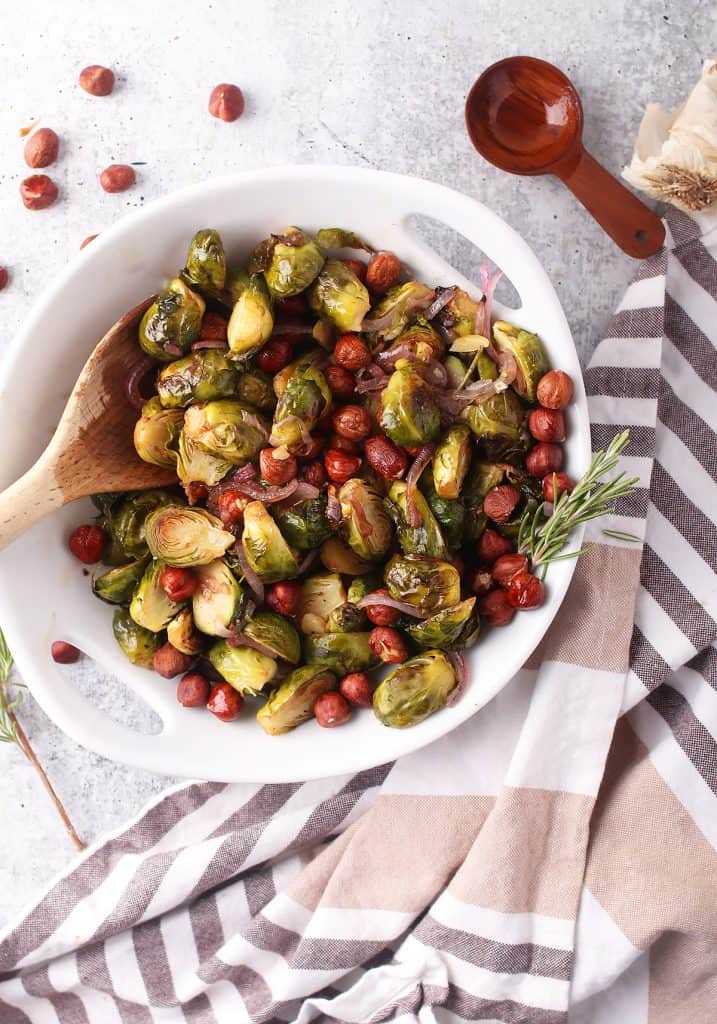 Brussel sprouts are the new green beans. You won't go wrong by trying these Maple Balsamic Brussel Sprouts. Who knows, this one might be the next family favorite!
---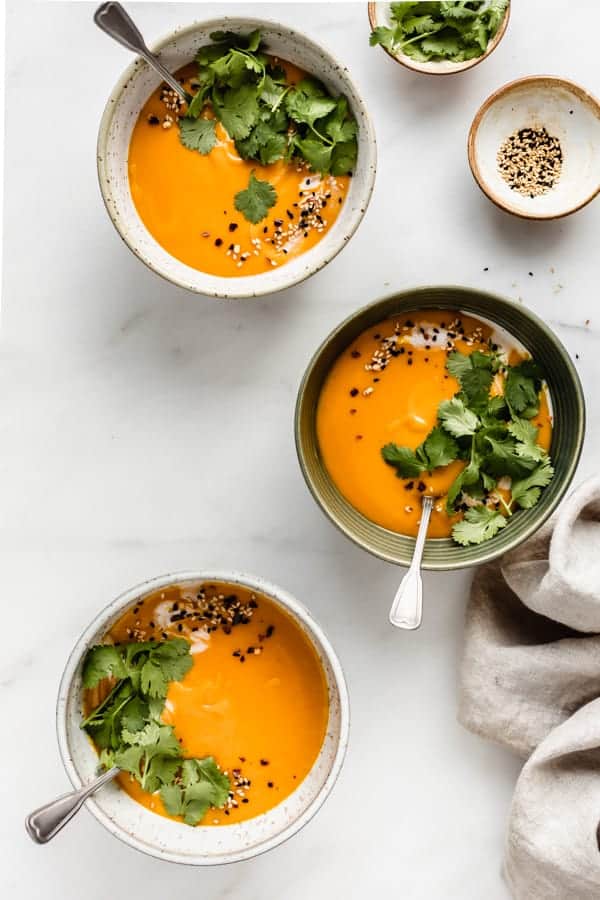 Soup is a great way to start a Thanksgiving feast. With this (vegan/vegetarian) Thai spiced butternut squash soup, you'll tempt your family's tastebuds with invigorating and appetite-stimulating flavors of Thailand!
---
The best damn (vegan) mashed potatoes are a decadent indulgence for the Thanksgiving table this year without the guilt.
---
Who doesn't love a great baked mac 'n' cheese? No one at the table will believe this is a vegan dish.
---
The ubiquitous green bean casserole has been updated to this vegan version which can be prepared in 30 minutes in one pan. Winner!
---
While we do love pumpkin pie in all its traditional glory, we're always up for inviting new treats to the Thanksgiving table. This vibrant and tangy cranberry curd tart is not only mouthwatering, it's also a showstopper on the dessert table, making all those brown and tan pies blush!
---
A Feast to Remember: Balancing Tradition with Fresh Starts
2020 has been a rollercoaster year with many changes and transitions. This makes Thanksgiving a great time to celebrate both tradition and comfortable predictability and the fresh, new, or different! While you're planning your holiday menu, try a few of these new dishes and keep life interesting—in the most delicious way possible!
Happy Thanksgiving friends! May you be happy, healthy, and full!