May your pockets be heavy and your heart be light, may good luck pursue you each morning and night.

Unknown
March 17th is synonymous with tricky leprechauns, foaming Guinness, and the lucky color green of course! And this year, we'll take all the luck and Irish blessings we can get. Here are 17 green essentials for St. Patrick's Day and to soak up the luck of the Irish.

Let's bring on the green and live a life explored!
---
Go Green with These 17 Green Essentials for St. Patrick's Day (& Wise Irish Blessings)
Monogrammed Kelly Green Leather Zipper Pouch
May your heart be light and happy, may your smile be big and wide, and may your pockets always have a coin or two inside!
In any culture, a coin is a lucky symbol of wealth and prosperity. This vibrant green leather zipper pouch from Mark & Graham is the perfect place to keep your money safe and wish for a little luck. Combine the luck of the Irish and their sparkling pots of gold with the lucky feng shui cure of keeping a few gold coins in your wallet.
---
Green Spot Irish Whiskey
What butter and whiskey won't cure,
there is no cure for.
Pass on the green beer this year and sip a dram of Green Spot Irish Whiskey instead. This unique Irish whiskey has a fruity, floral flavor with honeysuckle, plum, and nectarine. It is even said to taste "biscuity" – the perfect reason to pair it with a buttery Irish shortbread. Sláinte!
---
Bearaby Tree Napper
A good laugh and a long sleep
are the two best cures.
Feeling less than lucky this St. Patrick's Day? Not to worry. Put on a rom-com (like "Leap Year" or "The Quiet Man") and escape to the Emerald Isle. Then, snuggle up under a calming weighted blanket like this gorgeous green "Bearaby Tree Napper" to soothe your mind and body. This blanket is made from sustainable eucalyptus fiber, which means it's good for you and the planet. Sleep green!
Deep Green Blackout Journal
Who keeps his tongue keeps his friends.
Gossiping is a good way to lose friends, but sometimes you just have to get things off your chest. Put your frustrations out of your mind and onto the page with this beautiful journal from Archer & Olive. Its deep green color and black pages really make white ink or gel pens shine. Or, stick to black ink and hide those grievances! You'll keep the peace and your friends.


---
Gratitude Journal
May you live as long as you want,
and never want as long as you live.
While we're on the topic of journaling, why not focus on something more positive? This soft sage green gratitude journal from Ink + Volt is just the thing. Keeping a gratitude journal is one of the most transformative practices we can do. By focusing on what we already have, rather than what we want, we realize just how lucky we are. What are you grateful for today?
---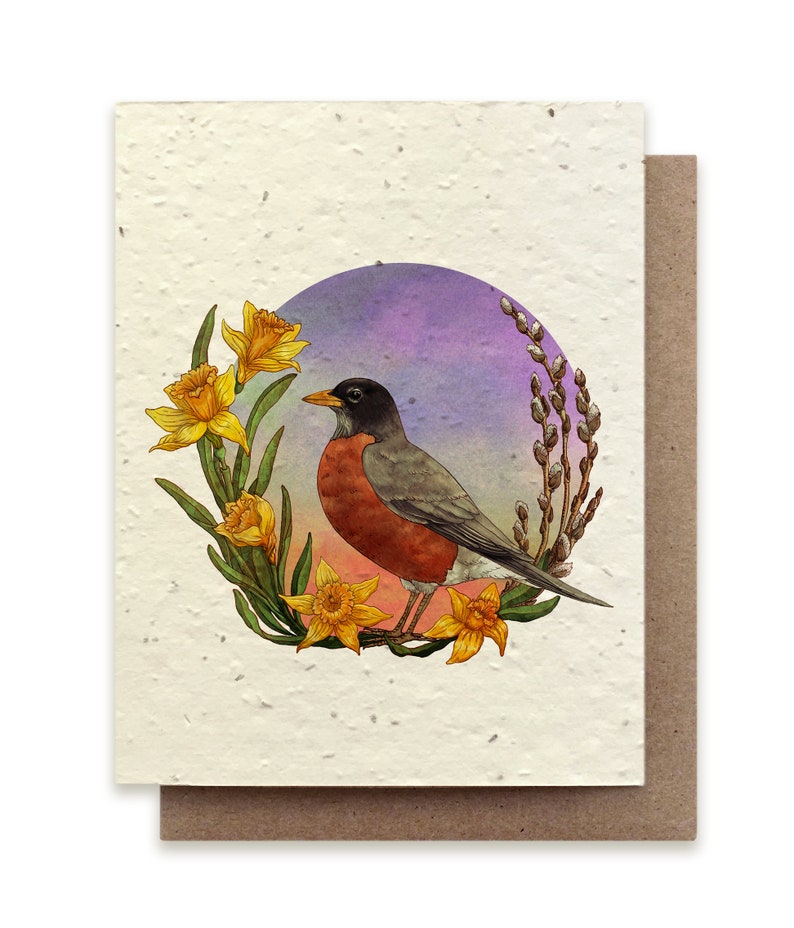 Plantable Botanical Notecards
A kind word never broke anyone's mouth.
Everyone loves to receive a handwritten card or letter, even if it's just a kind word or two from a friend. So, why not send a few plantable notecards of Irish blessings to friends and family this St. Patrick's day?

The Bower Studio makes gorgeous botanical notecards that are greener than most notecards you can buy. In fact, they are so green that they are plantable, containing a range of flower seeds. Plus, 10% of the proceeds go to ecological organizations. These botanical cards with vibrant forest green envelopes are sure to brighten anyone's day – and their mailbox! (P.S. Don't forget to review your purchases and leave a kind word for these artisans, too!)
---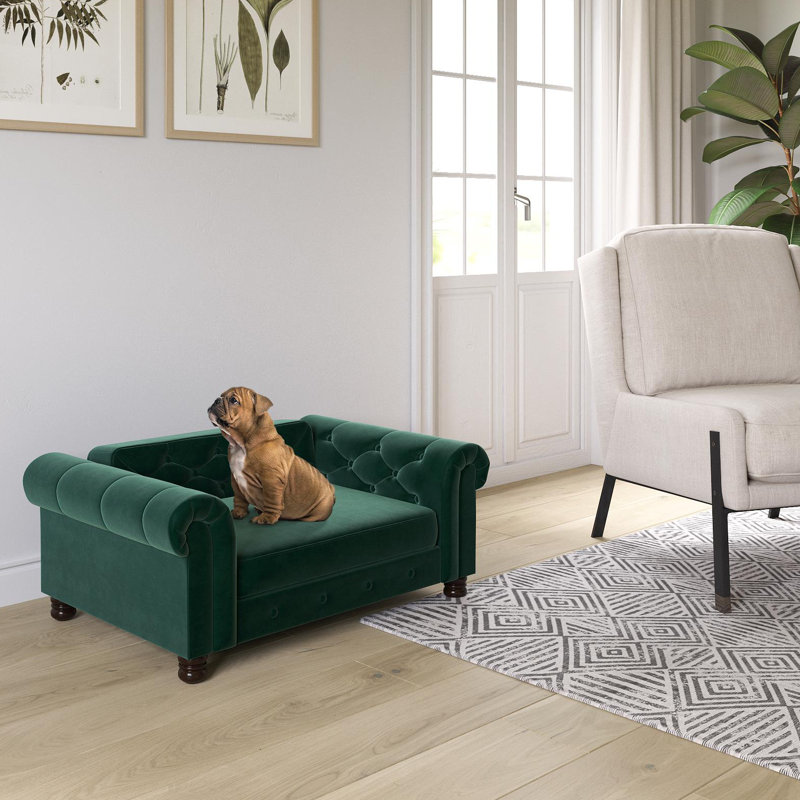 Isla Dog Sofa
Lie down with dogs and you'll rise with fleas.
This Irish saying reminds us to be careful of the company we keep. But man's best friend? He's always good company! Cheer up your four-legged friends and spruce up your home with an elegant green dog bed. Available for felines too! Lucky dog! Lucky cat!
---
Art of Tea At-Home Matcha Kit
Life is like a cup of tea. It's all in how you make it!
Matcha is the greenest of the green teas. It's known for its ceremonial preparation, but this kit from Art of Tea makes whisking up your own matcha tea or lattes simple. Infuse peace and intention into your everyday life with a morning matcha tea ritual. Fancy something stronger? Try T2's Irish Breakfast. It has the brute strength of the Irish behind it!
---
Keogh's Dubliner Irish Cheese & Onion Crisps
Here's to eyes in your heads and none in your spuds.
Potatoes are the quintessential food of Ireland. If you don't have time to whip up a shepherd's pie or Irish stew this St. Patrick's Day, simply grab a bag of crispy artisan chips. Spudlove's Jalapeno Thick-Cut Chips have the perfect amount of chile heat, while Keogh's Dubliner Irish Cheese & Onion Crisps bring the hearty flavors of Ireland.
---
Machete No. 2 Comb
Wisdom is a comb given to a man once he is bald.
Experience does bring wisdom. But you don't have to wait until you've lost your hair to earn a gorgeous comb! Machete's No. 2 malachite comb is just as beautiful as your hair will be once you've tamed your luscious locks. (If you have thinner hair, try their No. 1 Comb in Malachite instead).

---
Veja Vegan Sneakers
May the road rise up to meet you.
"May the road rise up to meet you" is just the first part of a famous Irish blessing that wishes us success, peace, and happiness wherever life takes us. These eco-friendly sneakers from Veja are the perfect shoes to wear as you take on all the good things that lie on the road ahead. Not only are they green, but they're green: they are made of vegan leather from sustainable resources.
---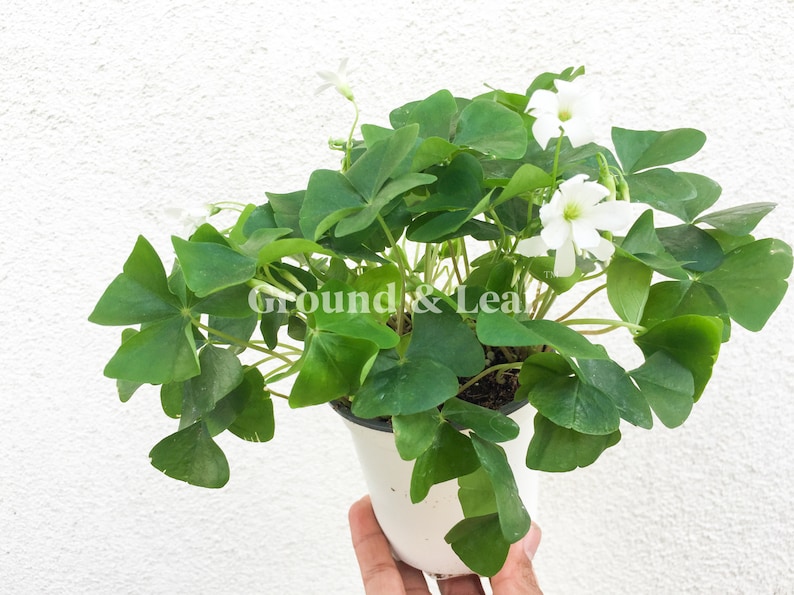 Jade Plant or Shamrock Plant
For each petal on the shamrock, this brings a wish your way:
Good health, good luck, and happiness for today and every day.
Plants do so much for our homes; they beautify our spaces, purify the air, and relax our minds. Spruce up your home with a few bright green plants like a Shamrock Plant or a Jade Plant to bring you luck on St. Patrick's Day and welcome in the spring season ahead.
---
Hand-Blown Emerald Green Artisan Drinkware
May your home always be too small to hold all your friends.
The thought of a packed kitchen buzzing with friends, food, and fancy drinks sounds like a dream – especially in these post-pandemic days. While we may not be socializing and hosting all our friends like usual in 2021, those days will come again. And when they do, you better be prepared! Extra glassware is always handy, and these artisan handblown green cocktail glasses from Novica Impact Marketplace add a beautiful touch to any home bar drink collection. Whiskey highball, anyone?
---
Plant a Tree with One Tree Planted
Bend with the tree that will bend with you.
When we take Mother Nature's side, we all win. Use this St. Patrick's Day to spread a little green luck. A small donation helps One Tree Planted plant more trees in regions that desperately need reforestation.
---
Aceva Absolute Greens
No time for health today, no health for your time tomorrow.
The best medicine is prevention – and that means eating and exercising right. But staying on top of all your recommended fruits and veggies can be hard (especially when you have fish and chips on the brain). Get your greens the easier way with Absolute Greens. This powder contains a rainbow of superfoods and several servings of fruit and vegetables in one scoop.
---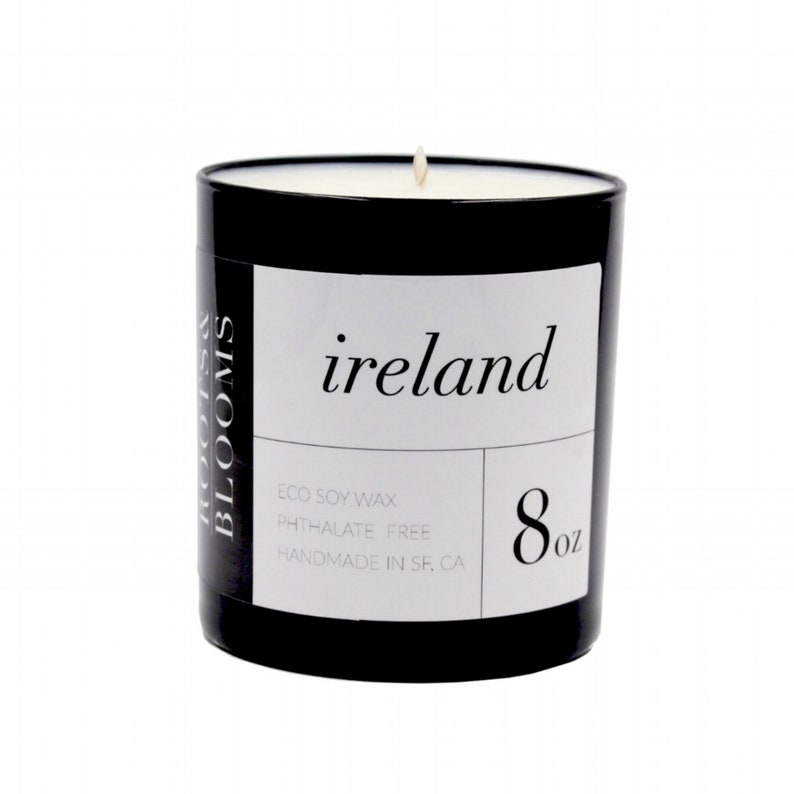 Ireland Candle from Rootsblooms
A little fire that warms is better than a big fire that burns.
The warm glow of your favorite candle can transport you to another place and time. When it comes to this Ireland candle from Rootsblooms, the notes of worn leather and tobacco will bring you right to Galway. Sit back, close your eyes, and feel the warmth of an old pub's crackling fireplace.
---
Izipizi Green Sunglasses
May you have the hindsight to know where you've been,
the foresight to know where you are going,
and the insight to know when you have gone too far.
Hindsight, foresight, insight…no matter what, clear sight is important. The vibrant, colorful glasses at Izipizi will protect your eyes and make you look like a million bucks. For sunny days, find some shade with these emerald sunglasses, or protect your eyes from damaging blue light with these unique bottle green screen readers.
---
Happy St. Patrick's Day from Eat. Drink. Work. Play!
May joy and peace surround you, contentment latch your door,
and happiness be with you now and bless you evermore!
We hope you found inspiration in these 17 green essentials for St. Patrick's Day.
Whether you're celebrating St. Patrick's Day with a big Irish feast, or simply donning a bit of green in hopes of a little luck, we wish you all the warmth and wisdom of the Emerald Isle.